Nothing more spring-like than this fresh, cucumber radish salad! It is a perfect way to keep your diet connected to the seasons. In the early spring, we long for something cleansing, light and rejuvenating. This salad takes up the many benefits offered by the leafy greens and juicy vegetables that are at their height in freshness and flavor at this time of year. Crunchy, slightly pungent radishes, juicy and refreshing cucumber, sharp spring onions and soft sweet dill come together for the perfect seasonal lunch dish.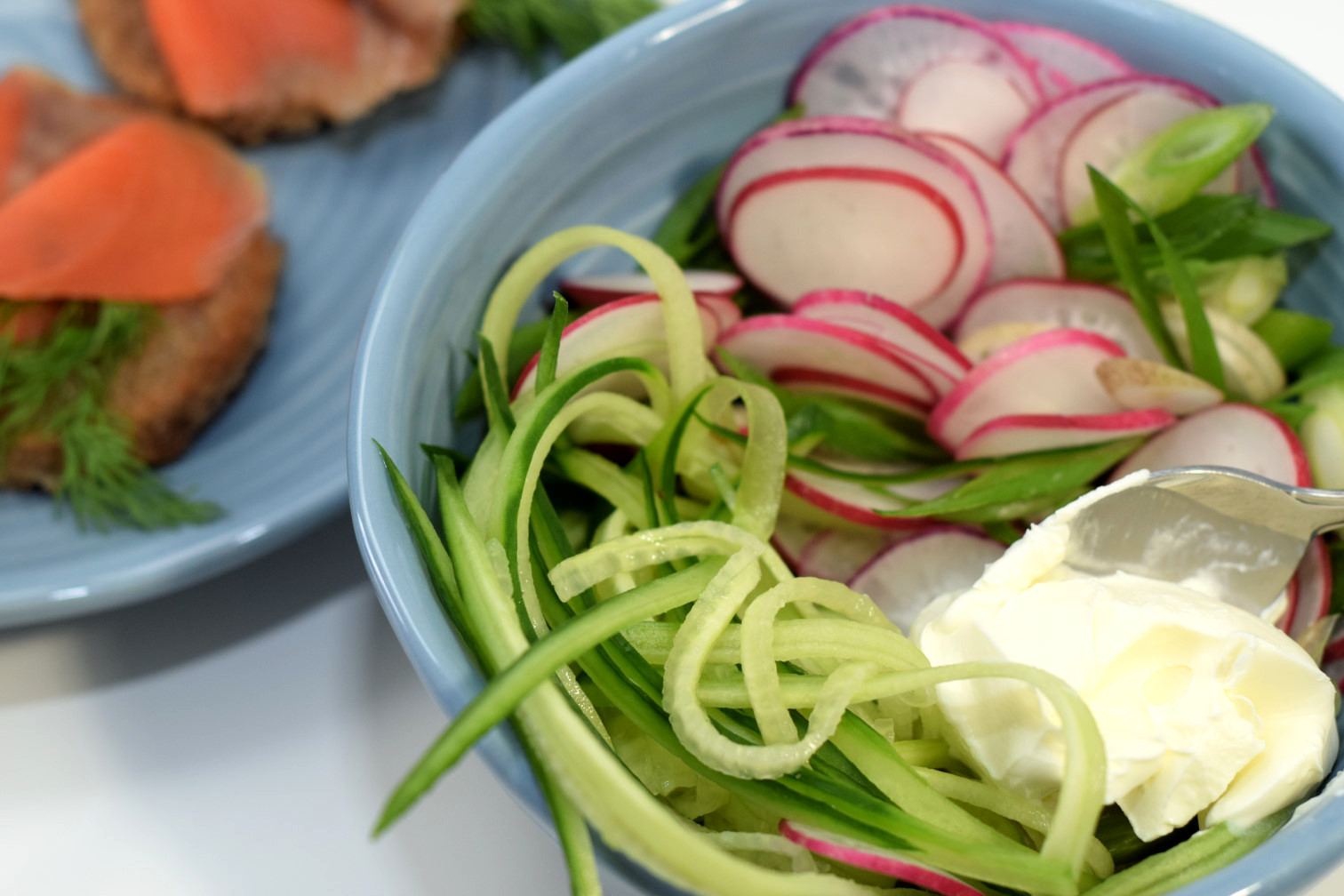 Radishes are a centerpiece of this simple salad. They are the perfect "healthy food", containing a minimal caloric value while packed with nutrients and microelements. A cup of radishes contains only 20 Calories! Adding them is a great way to keep up with weight loss objectives. Interestingly, radishes belong to the cruciferous family, together with broccoli and cauliflower. Cruciferous vegetables have powerful phytonutrients capable of neutralizing free radicals, which are responsible for a significant amount of cell damage. In Ayurvedic healing practices they are considered to be toxin-purging, helping to break down and eliminate toxins built up over time. Radishes are a natural cleansing agent and a digestive aid. Additionally they are high in Vitamin C and water content, keeping the body hydrated and the skin looking fresh and healthy.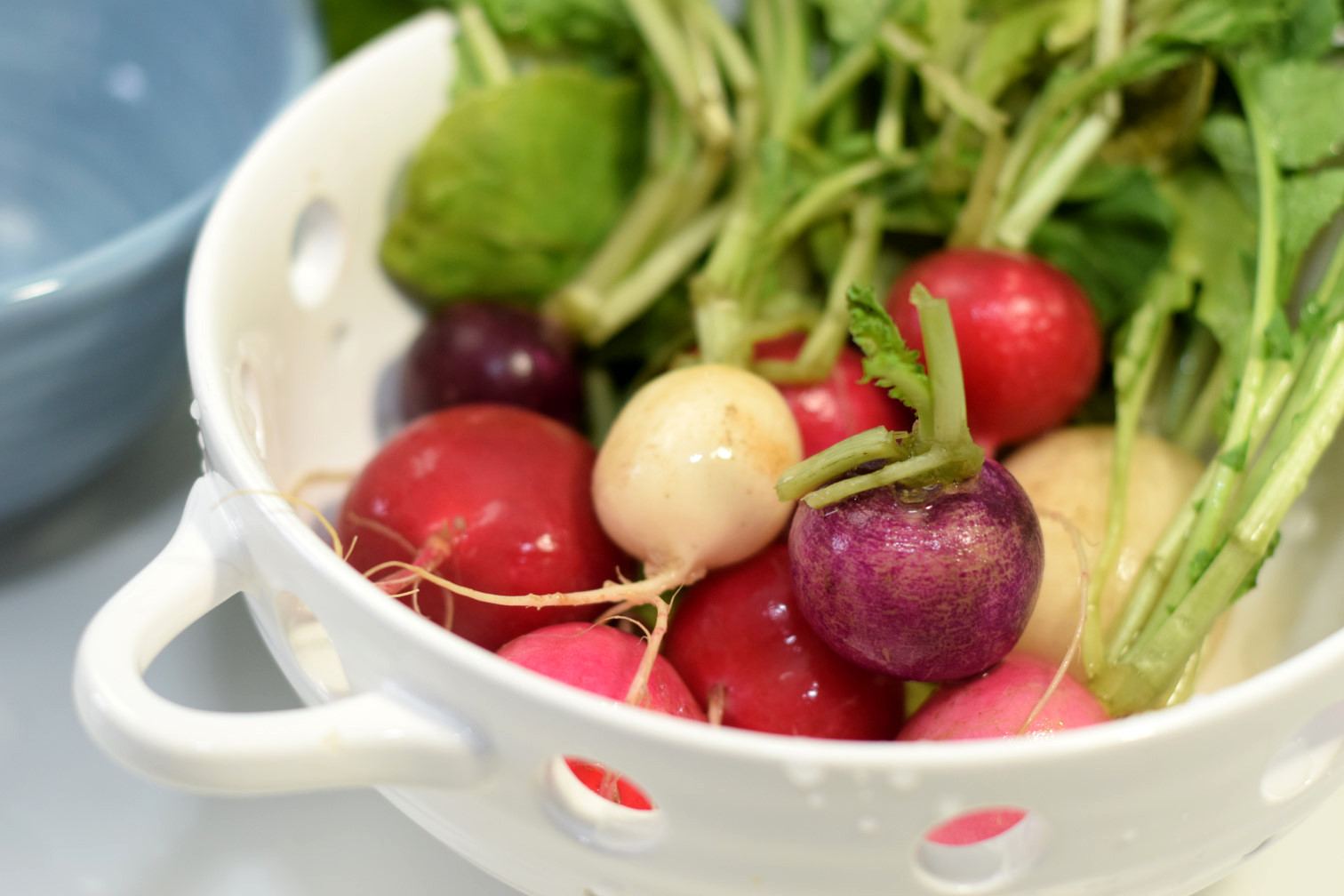 A traditional country-side cucumber radish salad requires plain yogurt (kefir) as a dressing. It is delicate and creamy, and a counterbalance to the slightly pungent taste of radishes and spring onions. From a nutritional perspective, yogurt is also a probiotic, which are incredibly important to maintain a healthy microflora in the digestive system. The fiber in the vegetables serves as a prebiotic (food for digestive bacteria). In that way, the salad is a perfect combination of probiotics from the yogurt and prebiotics from plant fiber. When picking out yogurt, make sure to get the plain version, without starches, sugars or other additives. If you prefer a dairy-free option, you can substitute the yogurt for olive oil. This would change the flavor quite a bit, but will not compromise the nutritional value of this great dish.
Our favorite way to serve the cucumber radish salad is with whole grain toast and smoked salmon. It is a delicious flavor combination, and enriches the nutritional profile even further. Now it even has Omega-3 fatty acids from the salmon!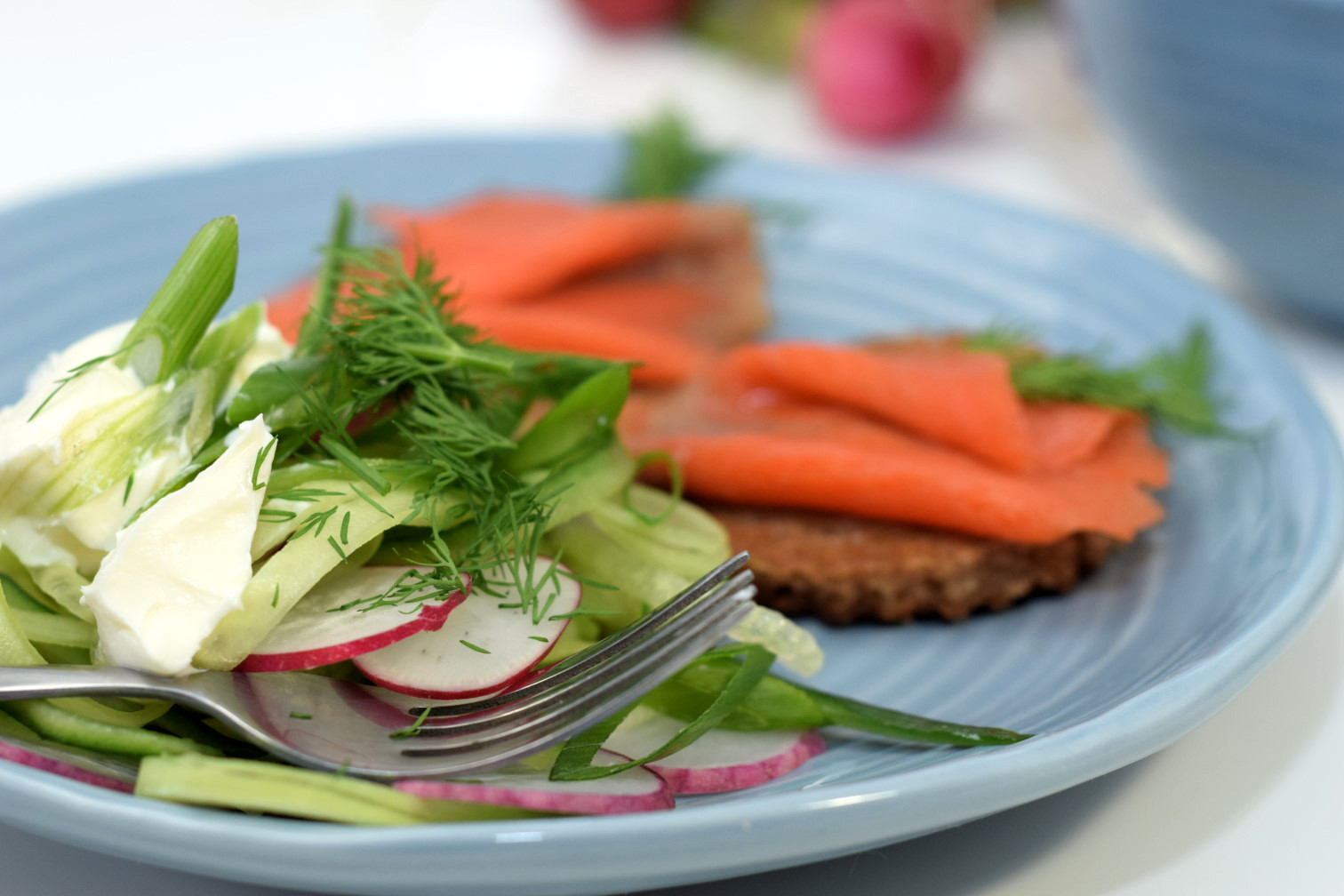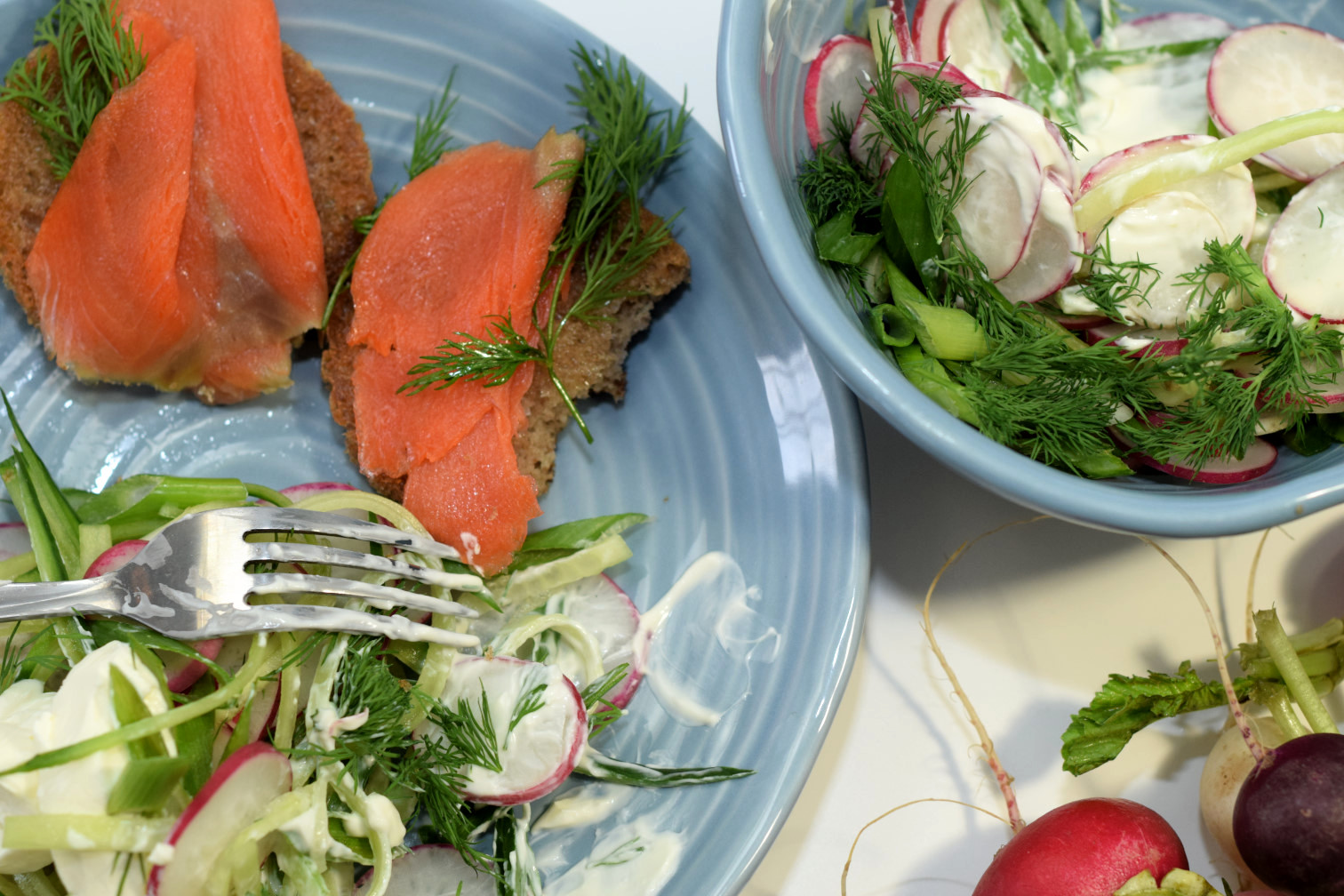 Spring Cucumber Radish Salad Recipe: serves 3
1 bunch radishes
½ long English cucumber
5-6 spring onions
5-6 fresh dill stems
2 tablespoons plain yogurt
sea salt to taste
How to make:
Rinse radishes thoroughly, then cut off the leaves and roots. Slice the radishes thinly. We usually use a mandolin slicer to get beautiful uniform pieces.
Slice the cucumber into long thin spaghetti stripes. You can also dice the cucumber, slice it into semi-circles or any other way you like as long as the pieces are small. When the pieces are small the vegetables release more juice, improving the taste of the salad. We prefer long spaghetti stripes because they look beautiful when served this way.
Finely chop the spring onions and dill.
Combine all the vegetables in a bowl and add yogurt and sea salt to taste. Toss, and enjoy!
Cheers,
Natalie and Petr,
the Natural to Kitchen Island team