This Spring Avocado Toast is our seasonal twist on the widely popular recipe. Avocado toast, with its simplicity, has absolutely become a diet essential. If you haven't tried it yet, do try it soon! It is a real game-changer, great for a quick snack or a healthy lunch or breakfast option. It is rich like old-fashioned heavily-buttered toast, but with a more exquisite, silky taste. It is definitely much healthier too. We love this spring version for the beautiful contrast in flavors. The sharp, slightly pungent radishes and fresh cucumbers counterbalance the rich buttery avocado. Crunchy toast serves as a perfect base for this combination of flavors.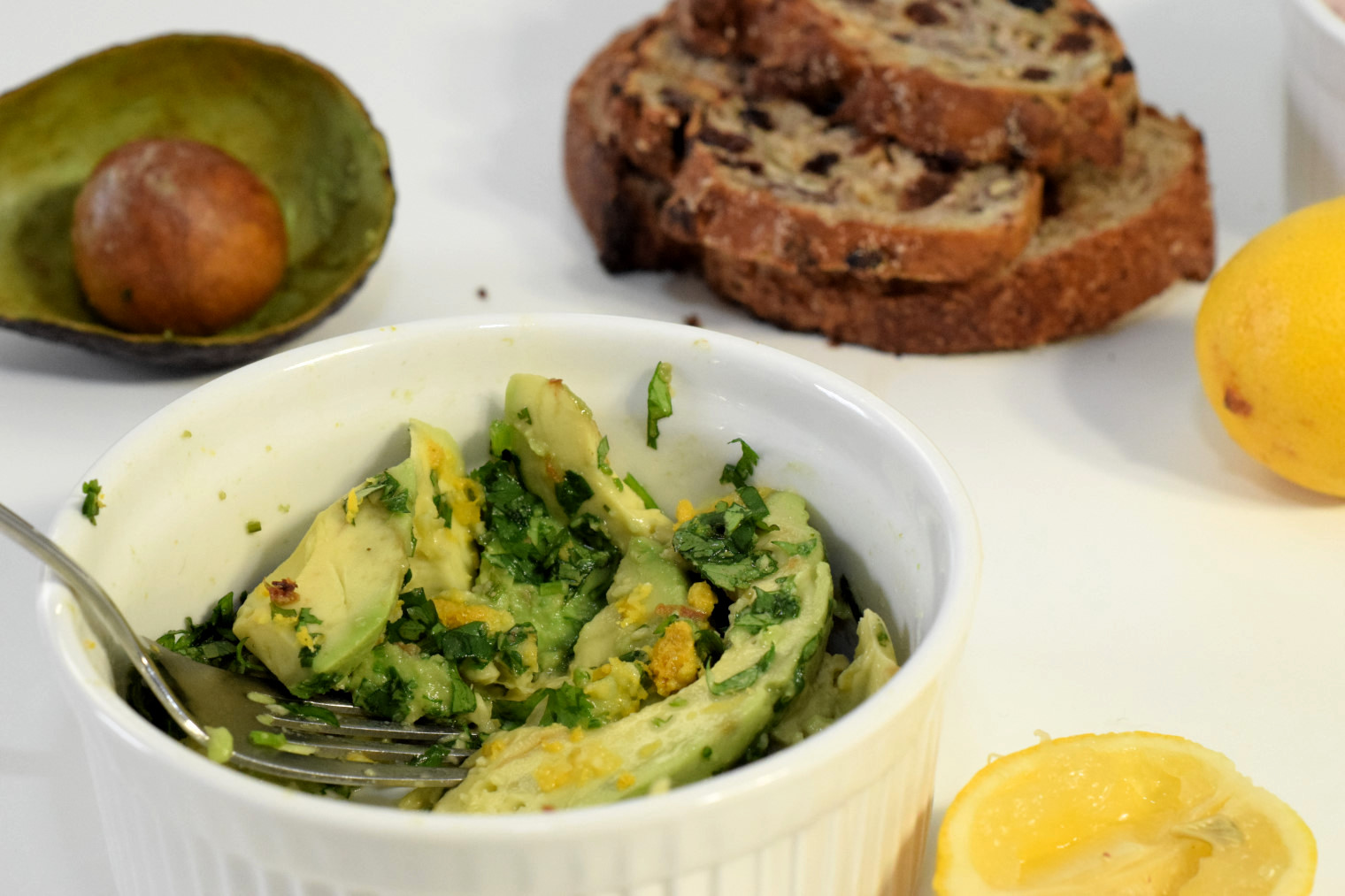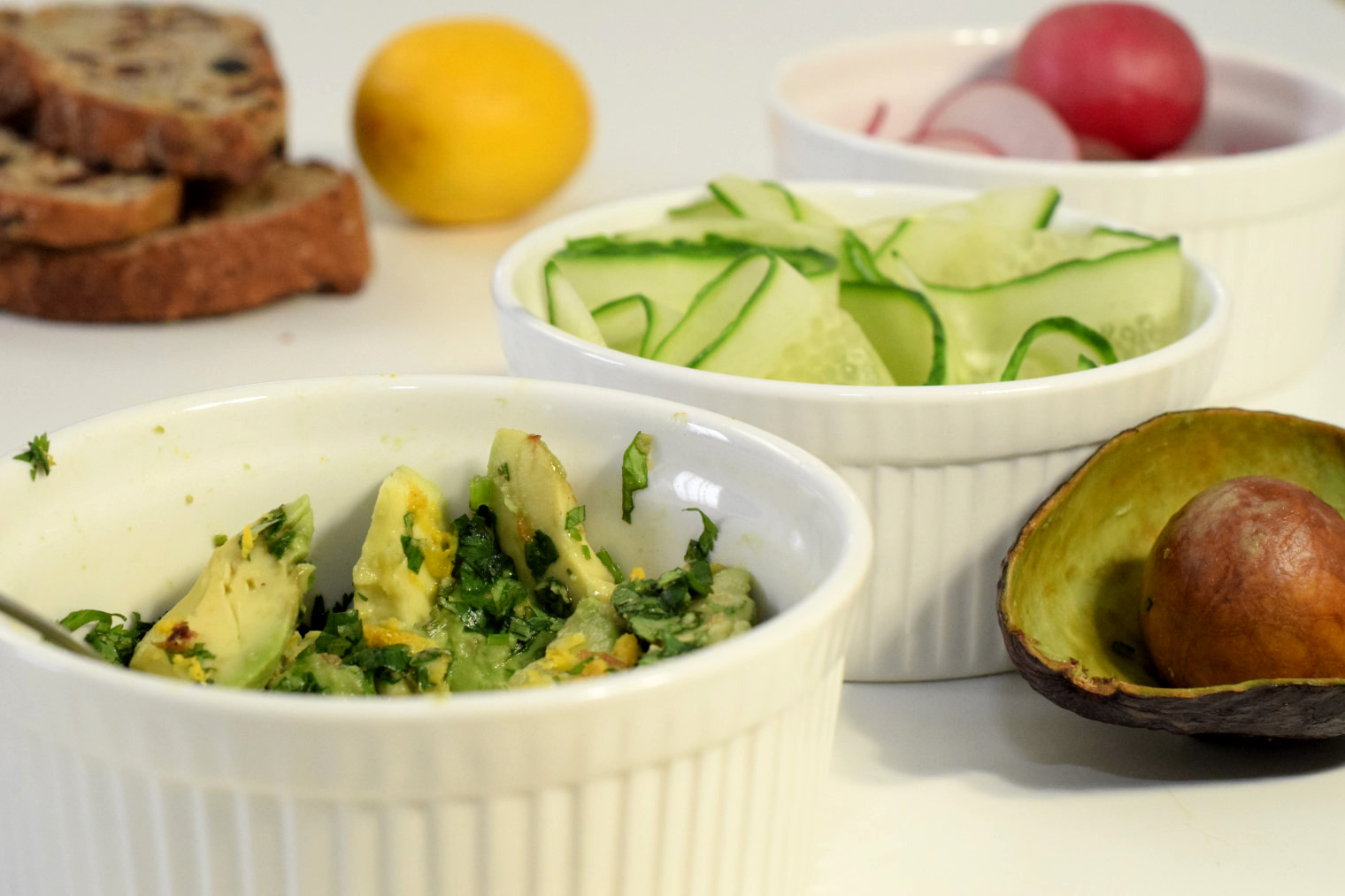 In addition to great flavor, avocado brings a whole assortment of nutrients. Avocados are naturally nutrient-dense and contain around 20 different vitamins and minerals. They are very high in heart-healthy, plant-based fat. Eating avocado helps to reduce and better regulate cholesterol levels, as well as maintain normal blood pressure. This fruit also provides anti-oxidant protection for the body, and is beneficial for maintaining healthy skin. Lutein is a compound found in abundance in avocados that helps protect against age-related eye degradation.
For this spring avocado toast recipe, we added cucumbers, which have strong hydrating properties. Fresh radishes are a natural detoxifying agent, and a digestive aid. Finally, lemon juice boosts Vitamin C levels.
The type of bread is up to you – pick your favorite! We love a whole grain bread, preferably with pecans and dried fruit. When it comes to toasting, we find that pan-frying is a more tasty version, but using a toaster will work as well. When mixing the avocado spread, mash it roughly with a fork so that it has a more defined texture, with whole bits of avocado. We really want to discourage you from using a food processor, because the spread will be too smooth and gooey to put on toast. Lemon zest is a great way to top off this spring avocado toast. It adds a new dimension and a refreshing note to the flavor.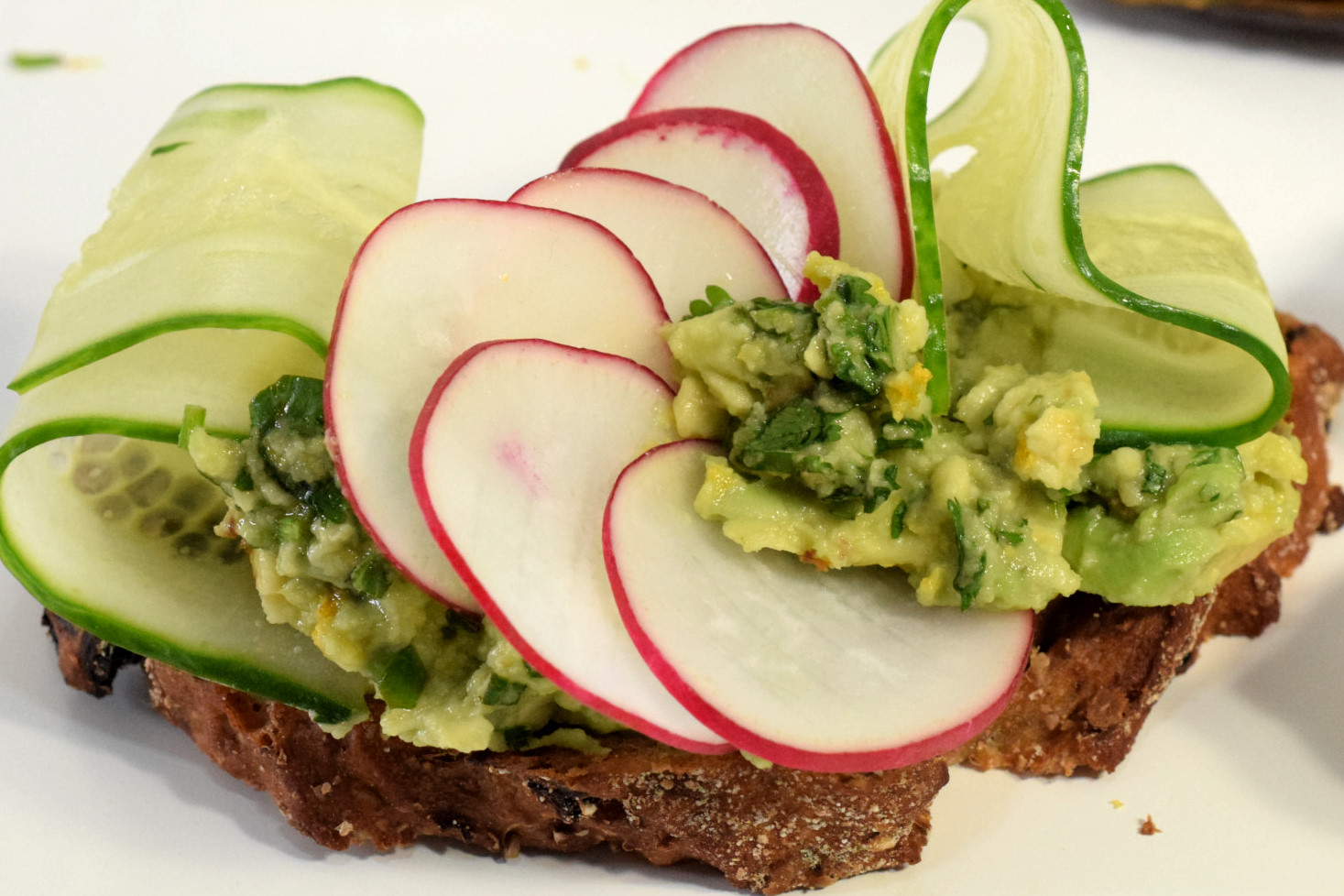 Spring Avocado Toast with Cucumber and Radishes Recipe: serves 2
2 thick slices of whole grain bread
½ to 1 avocado
2 fresh radishes, thinly sliced
¼ cucumber, shaved into thin stripes
4-6 cilantro, finely chopped
juice of ¼ lemon
lemon zest (optional)
sea salt to taste
How to make:
Toast the bread.
In the meantime, combine avocado, cilantro and lemon juice in a bowl. Mash the ingredients together with a fork.
If you use lemon zest, sprinkle it on top.
Spread a thick layer of the avocado paste on the piece of toast. Top with thinly sliced radishes and cucumbers, and season with a pinch of salt. Enjoy!
Cheers,
Natalie and Petr,
the Natural to Kitchen Island team