Here are 5 reasons why we are in love with this kefir soup recipe:
4 ingredients only
No cooking!
Refreshing and rejuvenating
Nutty and flavorful
Seriously nutritious
Kefir soup is an ideal recipe for a hot summer day. The only thing you need to do is chop up cucumbers and walnuts, and add kefir – that's it! With so little effort, the effect you get is really striking. It is incredibly refreshing, with juicy cucumbers, and slightly sour kefir. The walnuts add a pleasant nutty note and soft, sweet dill balances all the flavors.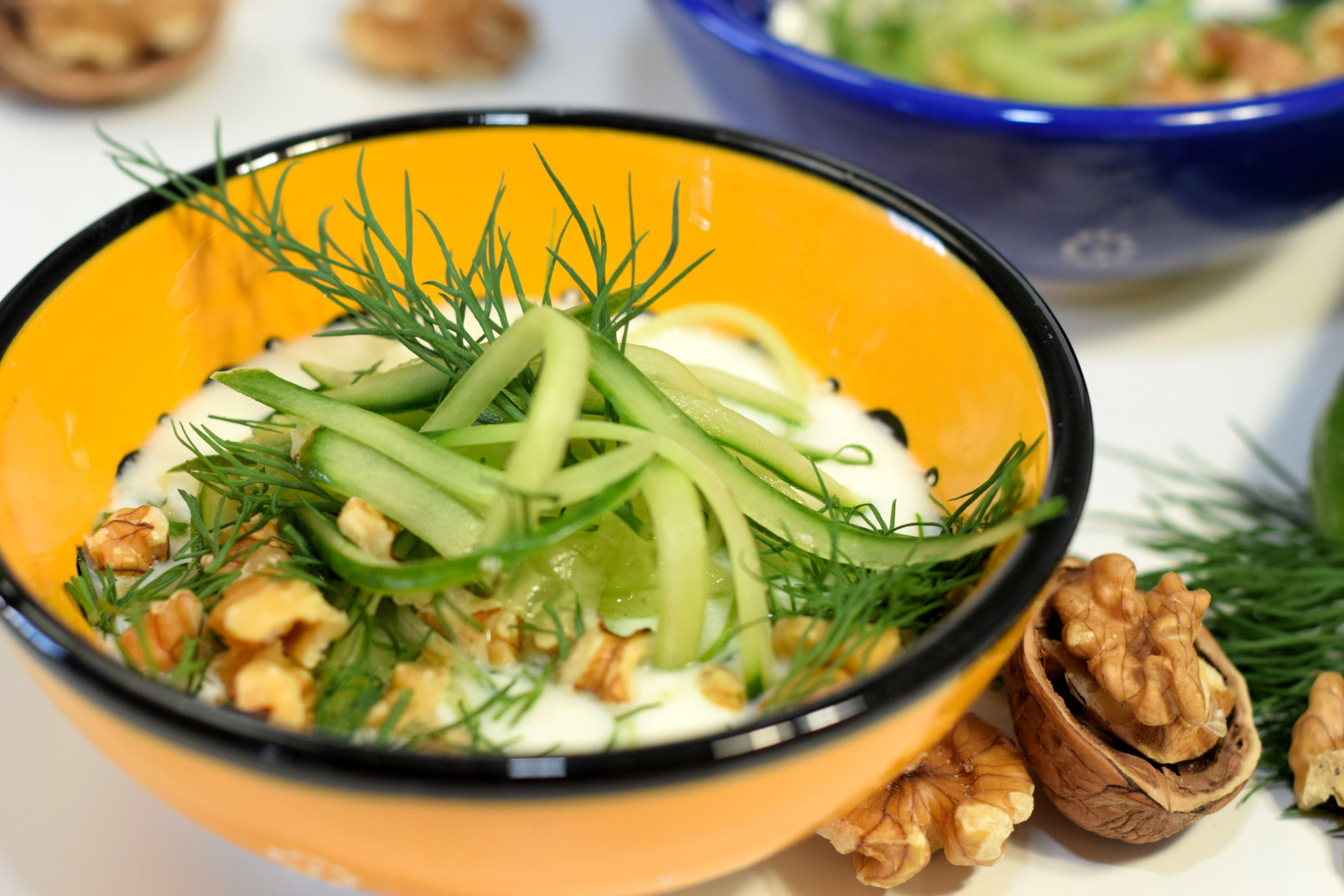 Kefir soup is traditionally from southeastern Europe, where kefir is actually from. If you are wondering about kefir, it's a fermented milk drink. Compared to its close relative Greek yogurt, kefir is generally more liquid and has a slightly sharper, sour taste. Both products are natural probiotics which are incredibly important to maintain a healthy microflora in the digestive system.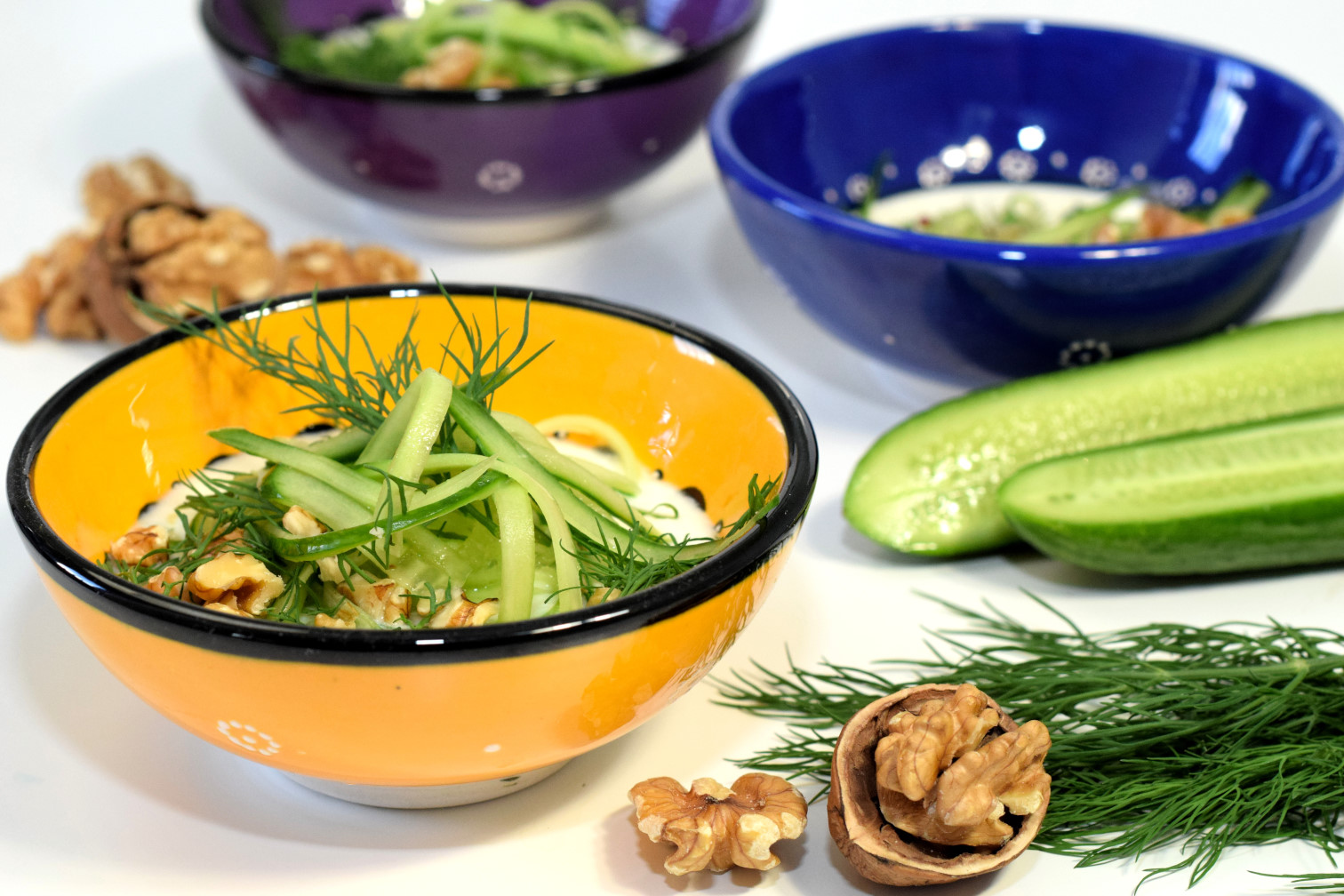 Taste-wise, we prefer kefir. Its sour flavor blends well with juicy, slightly sweet cucumbers. In contrast, Greek yogurt has a more basic plain flavor. It is usually more solid, too. If you use Greek yogurt, look for a drinking type – more liquid. Whatever option you go with make sure it is completely natural, without added starches, sugars or preservatives. Natural kefir or yogurt should contain milk and live bacterial cultures only.
Speaking of other ingredients, the soup has a high nutritional profile. First of all, walnuts are an incredible plant-based source of Omega-3 fatty acids – a quarter-cup covers the daily value! Cucumbers hydrate, detoxify and remineralise the body. Finally, dill is an appetizer in itself and is widely used to stimulate digestion. So in short, the soup is a nutritional powerhouse, perfect for hot summer days!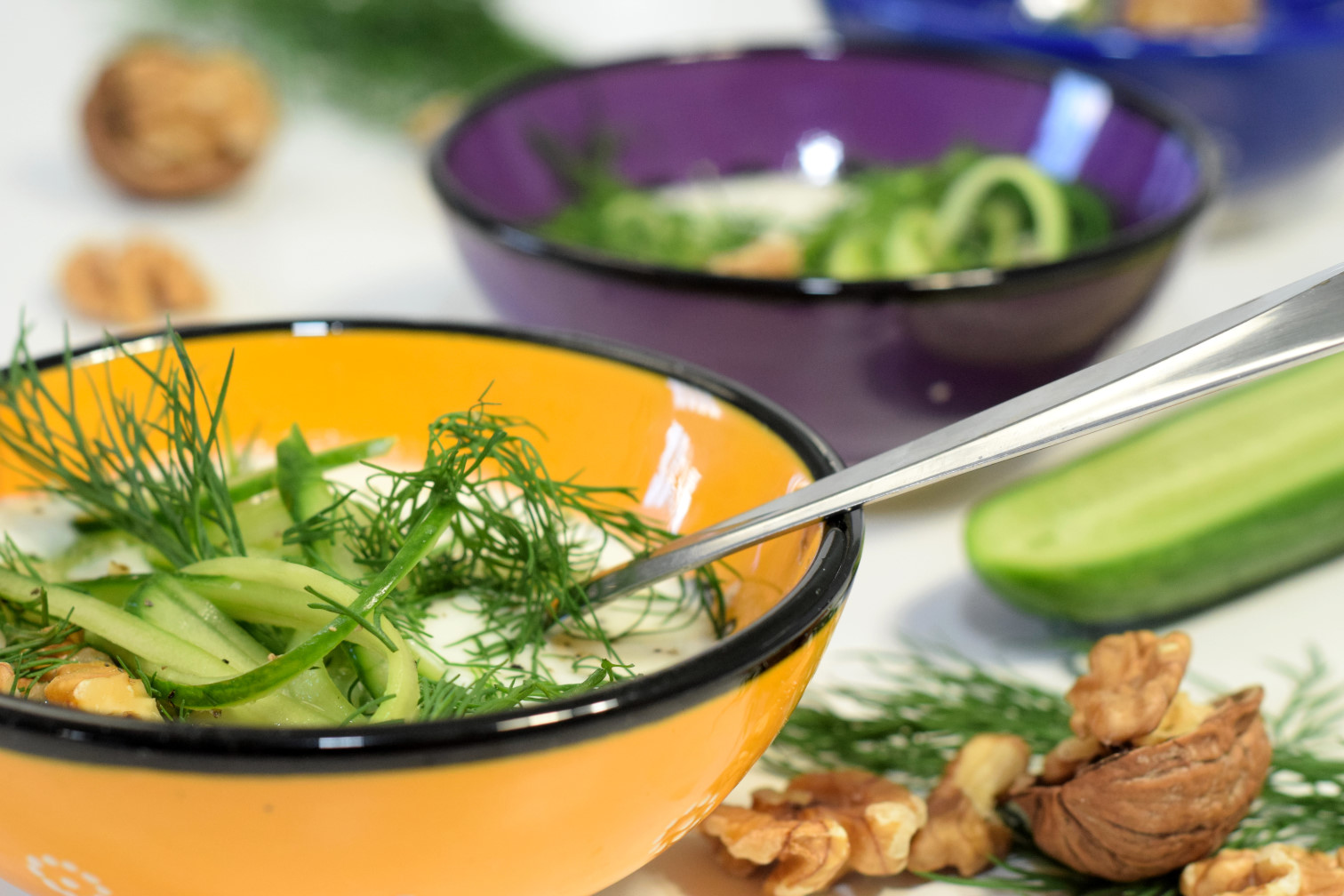 Simplest Kefir Soup Ever Recipe: serves 3
3 cups plain kefir
½ long English cucumber, or 3 mini cucumbers, sliced thin
1/3 cup chopped walnuts
dill, finely chopped
sea salt and black pepper to taste
How to make:
In the individual serving plates, combine cucumbers and chopped walnuts.
Add 1 cup of kefir per plate, and top with chopped dill and season with sea salt and black pepper to taste. Enjoy!
Cheers,
Natalie and Petr
the Natural to Kitchen Island Team