We were looking for a simple, healthy snack and settled on this sesame tahini paste. This practical recipe makes for a very delicious and satisfying dip. Its nutty taste and creamy texture are balanced well by fresh carrot and the slightly pungent crushed garlic. What is more, the paste is based predominantly on sesame seeds which are a fantastic vegetarian source of calcium. In this way, sesame tahini is a great addition to any dairy-free diet.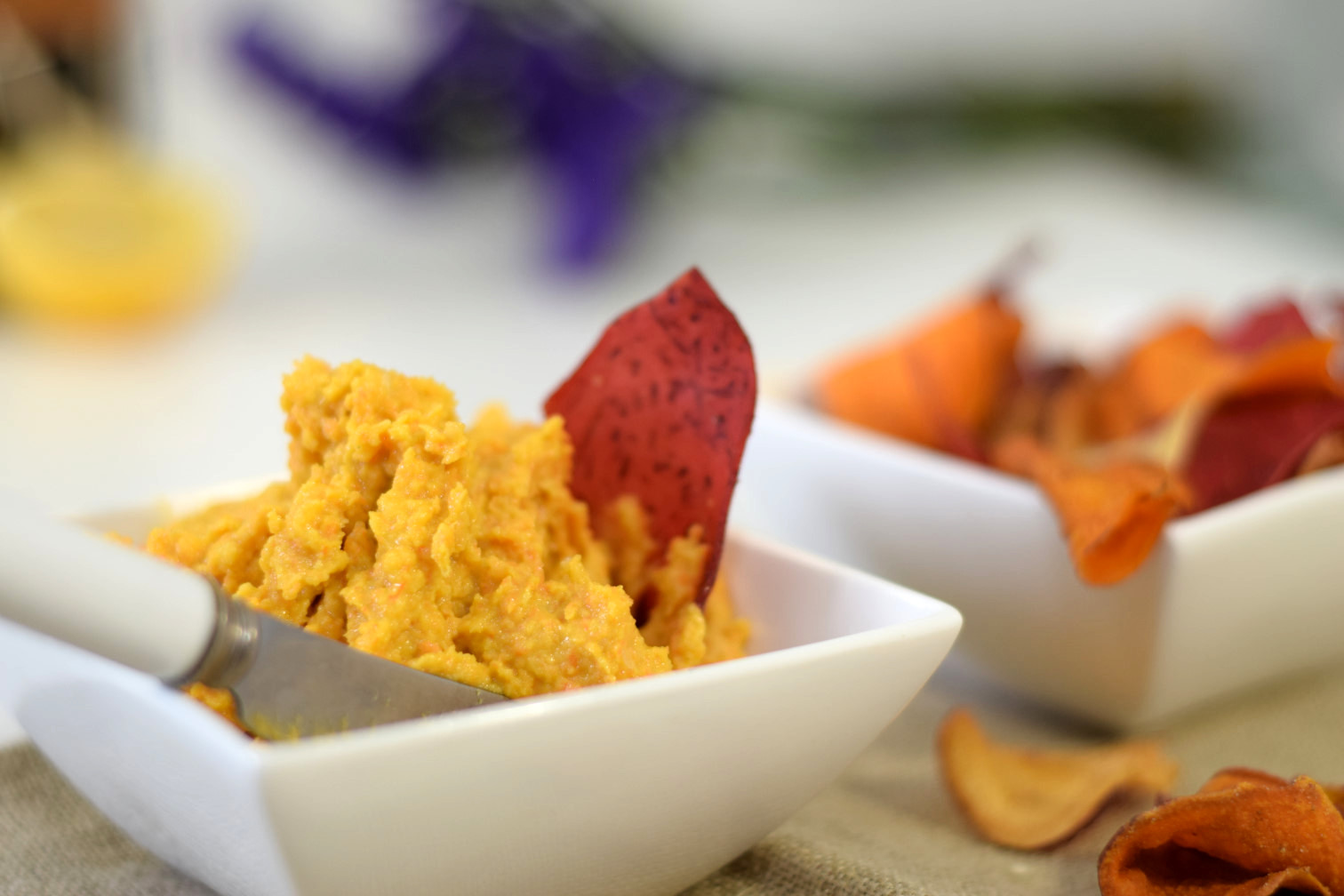 Tahini is a traditional dish in many Middle Eastern cultures and thought to be one of the oldest recipes known. It is always made from sesame seeds crushed into a smooth paste. The paste can be used as a dip for chips or bread, added to hummus or used as a sauce for fresh vegetables. The traditional recipe is beautiful in its simplicity. Aside from sesame, its only ingredients are garlic, lemon juice and salt. We added fresh carrots to bring a sweet note and make the thick, creamy paste a little lighter. It also turned the neutral, beige color of tahini into a beautiful pale orange, making the paste stand out at the table.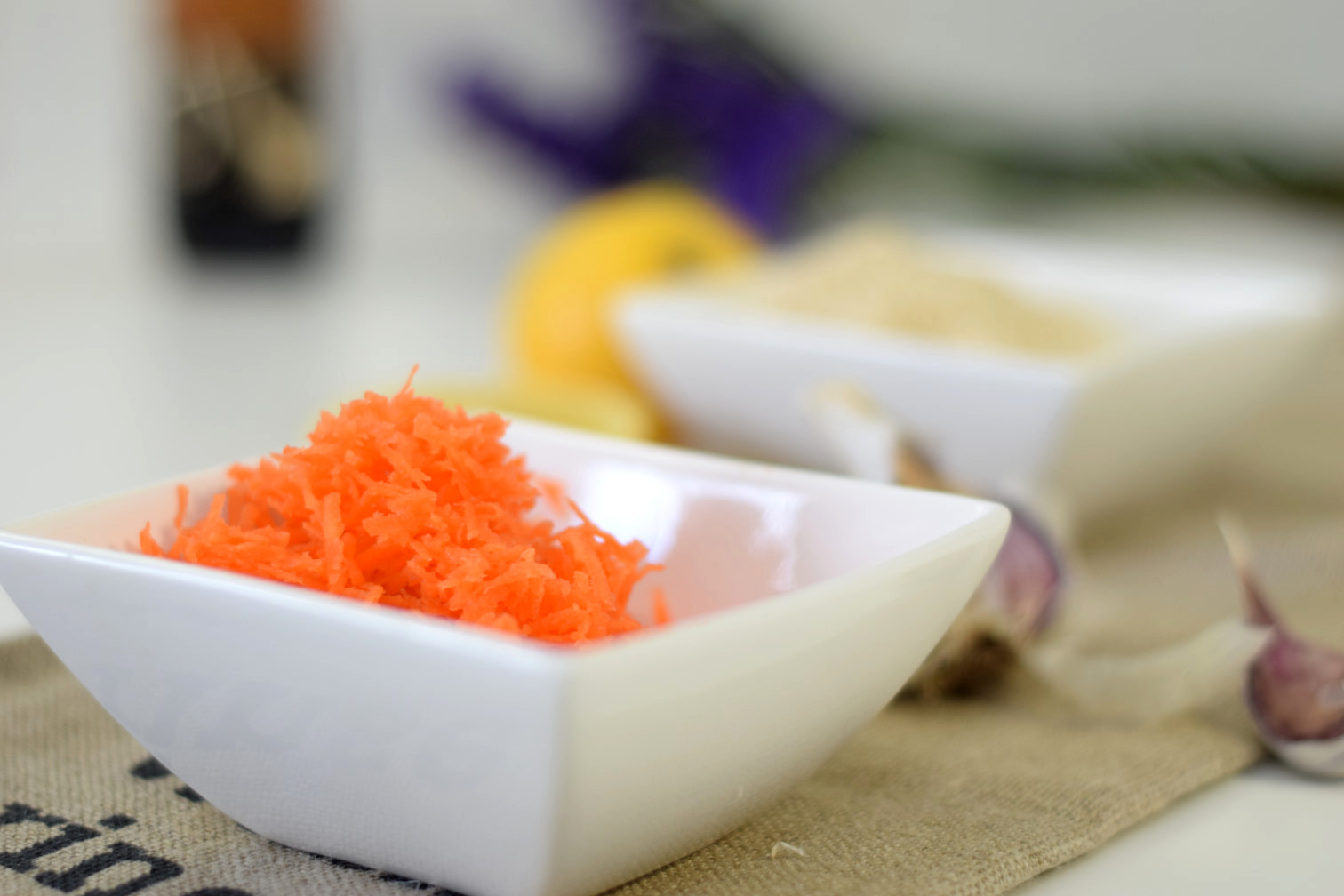 You can change the dish's texture, depending on how you want to use it. For a thick dip, simply blend the sesame seeds with sesame or olive oil. Sesame oil further highlights the flavor, which is why we like it better. If it's not available, opt for the never-failing olive oil. To make a more liquid sauce, add filtered water and continue blending until the paste reaches the desired consistency. Make sure the water is almost ice-cold. This will help to blend the paste more thoroughly into a flowing, uniform liquid. We place the water into a freezer shortly beforehand, so that it is just above freezing point when we need it.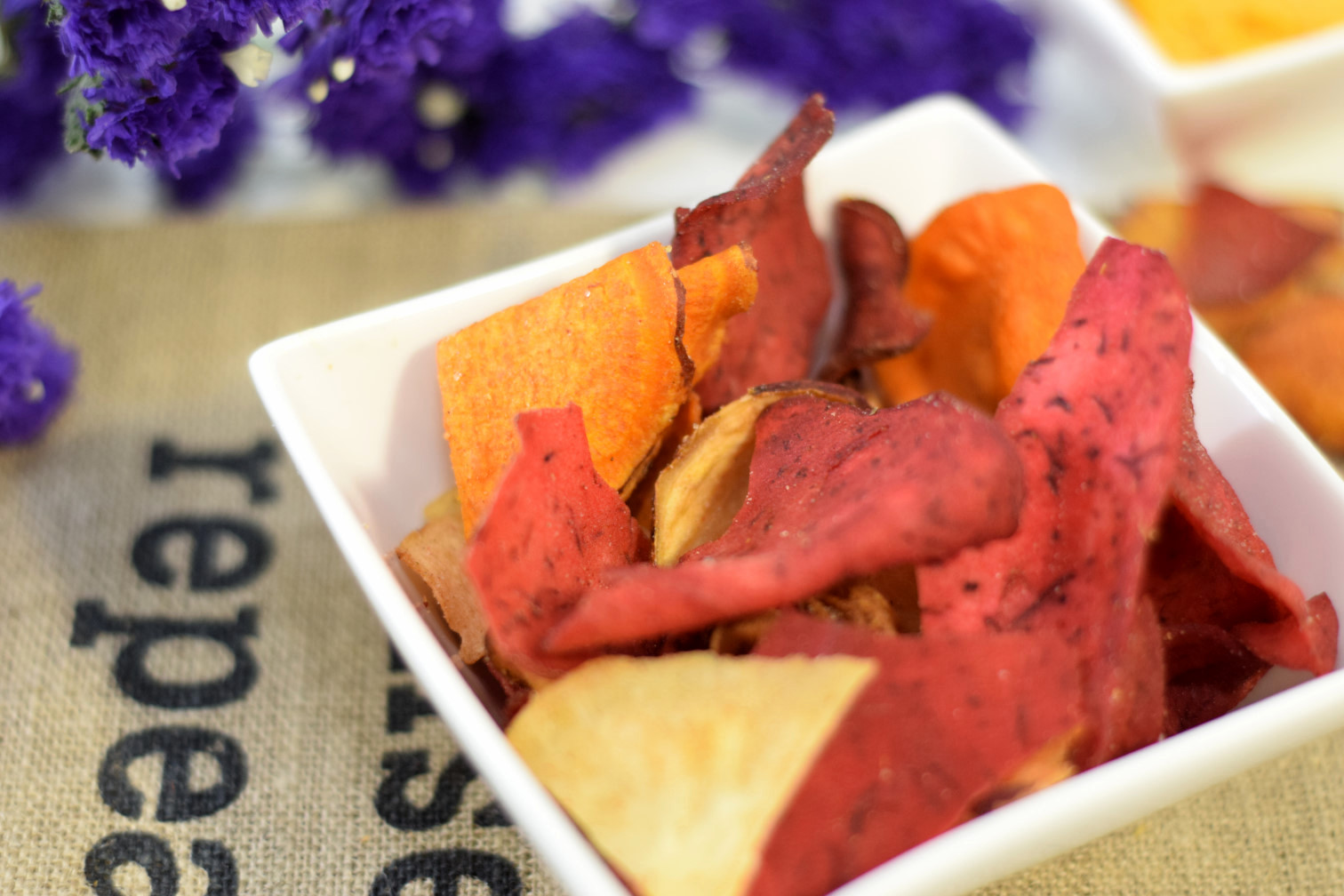 Our snack of choice was tahini paste with vegetable chips: parsnip, carrots, beets, batata, taro and yucca. All are in beautiful bright colors and perfectly crispy. They are a great complement to the rich, creamy tahini paste. It's equally delicious to spread it on your favorite bread, or eat it with whole grain or rice crackers.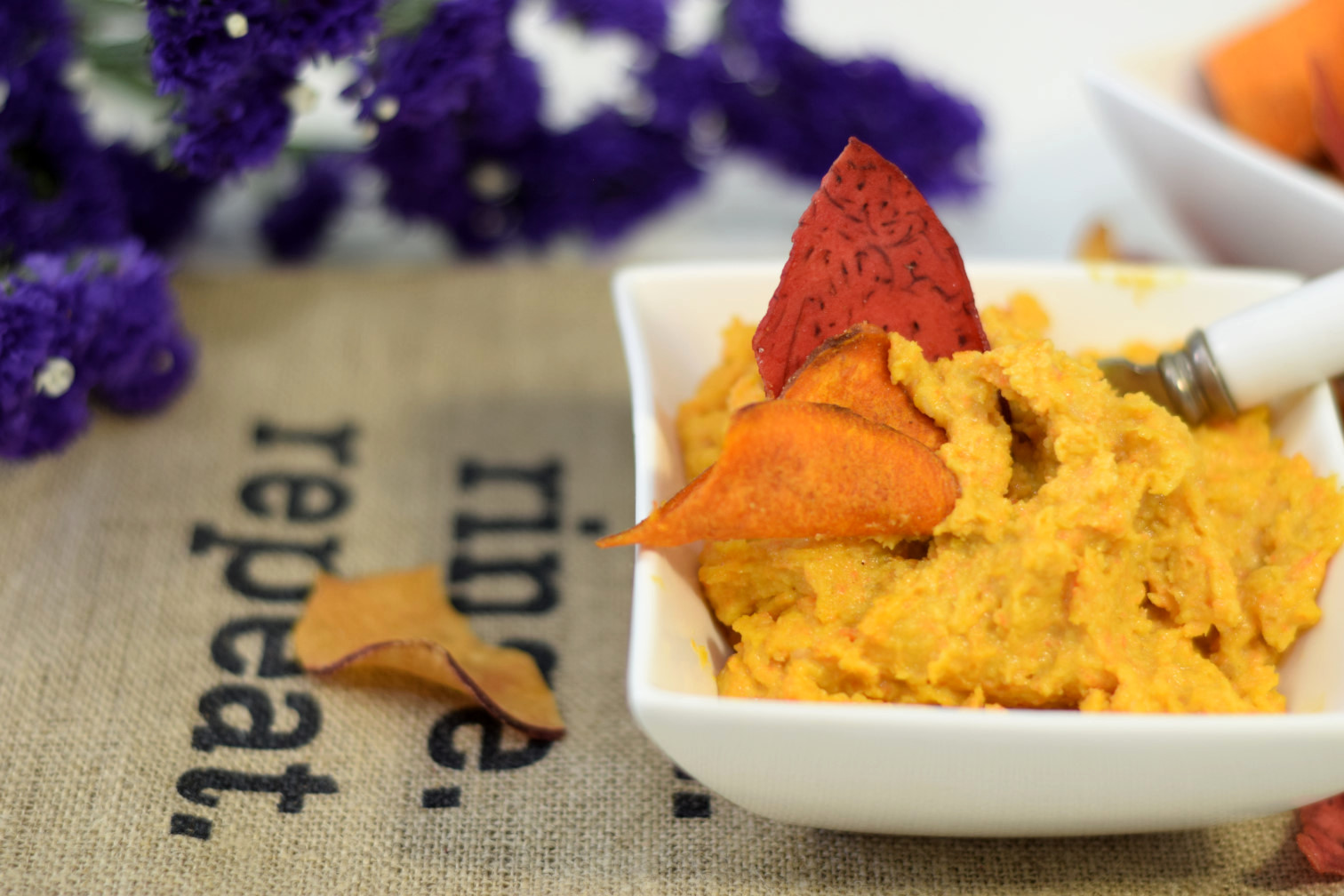 Sesame Tahini Paste with Carrots Recipe
1 cup sesame seeds
1 medium-sized carrot, finely grated
1 clove of garlic, crushed
3 tablespoons sesame or olive oil
juice of ¼ lemon
sea salt to taste
How to make:
In a blender, combine sesame seeds with sesame oil, and blend them into a smooth, uniform paste. This usually takes some time. We used a hand blender on its maximum speed and it took us about 15 minutes.
Add finely grated carrot, lemon juice, crushed garlic and sea salt. Blend further until the paste becomes a uniform texture and a beautiful pale orange color.
At this point the tahini paste is quite thick in texture – if you scoop it with a spoon, it will hold its shape. If you like it this way, go ahead and move on to step 4. To make it more liquid, add filtered water and blend some more. You can make it as liquid as yogurt if you want to, but make sure the water is almost ice-cold when you add it.
Serve the tahini paste with vegetable chips, crackers or spread it on a bread of your choice. Enjoy!
Cheers,
Natalie and Petr,
the Natural to Kitchen Island team