As we are determined to bring more anti-oxidant rich pomegranates into our diet, we discovered this quinoa and pomegranate salad. The nontraditional combination of ingredients blends into a satisfying and easy-to-make dish that we love. The salad is perfect for lunch, as the highly-nutritious quinoa gives you an energy boost. The additional bonus is that the salad tastes even better if set aside for a while, making it a practical lunch option.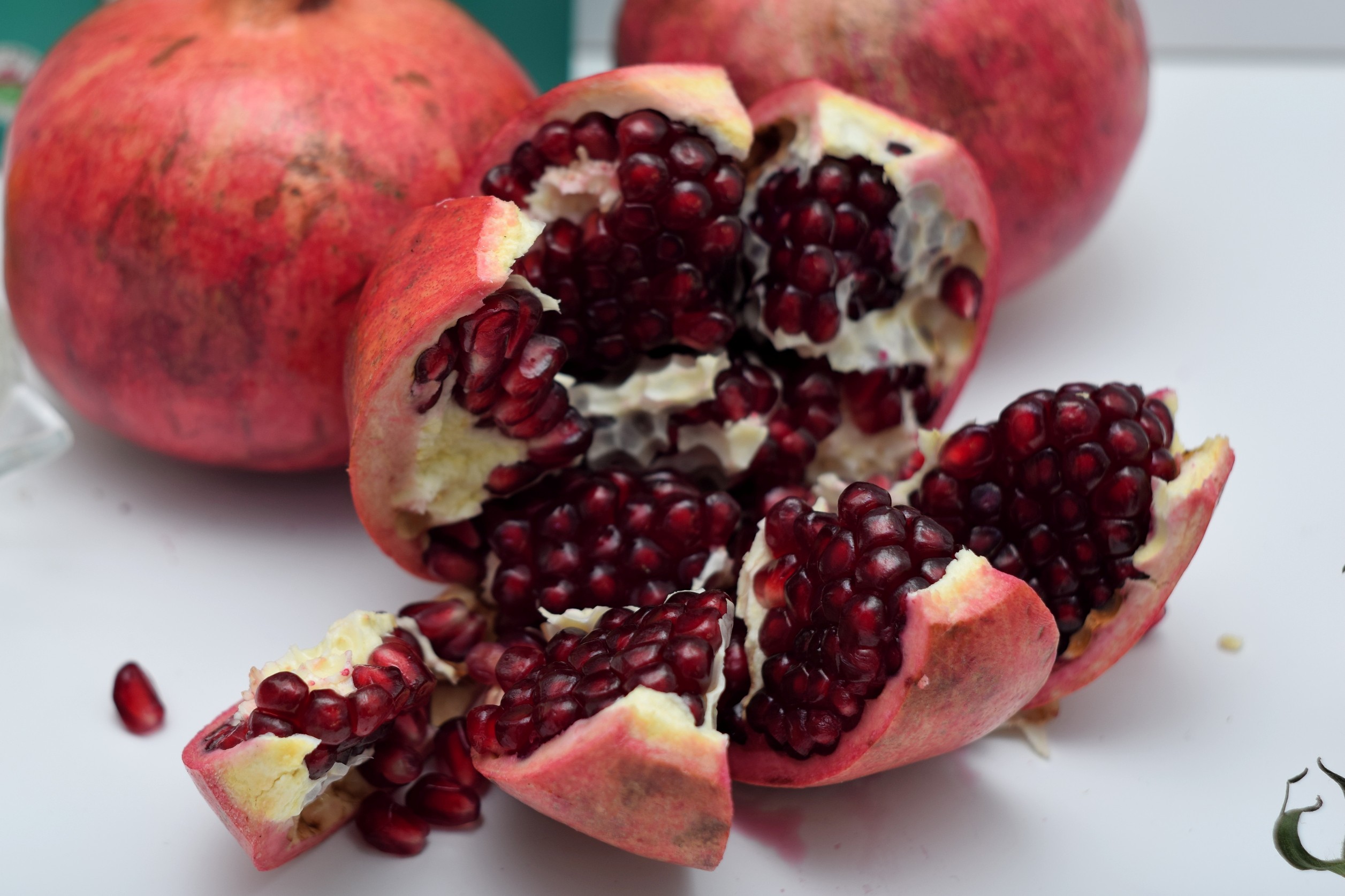 The recipe is of mixed origins. In the Middle East region, where pomegranates originate and are found in plenty, the closest dish is called "tabbouleh". It is made of plenty of greens, tomatoes and bulgur (or couscous). We personally prefer quinoa, a grain native to South America. Because of its mild, non-intrusive taste it blends into the mix ideally, making the quinoa and pomegranate salad a cross-continental fusion of cuisines. The quinoa option is also great for those of you following a gluten-free diet.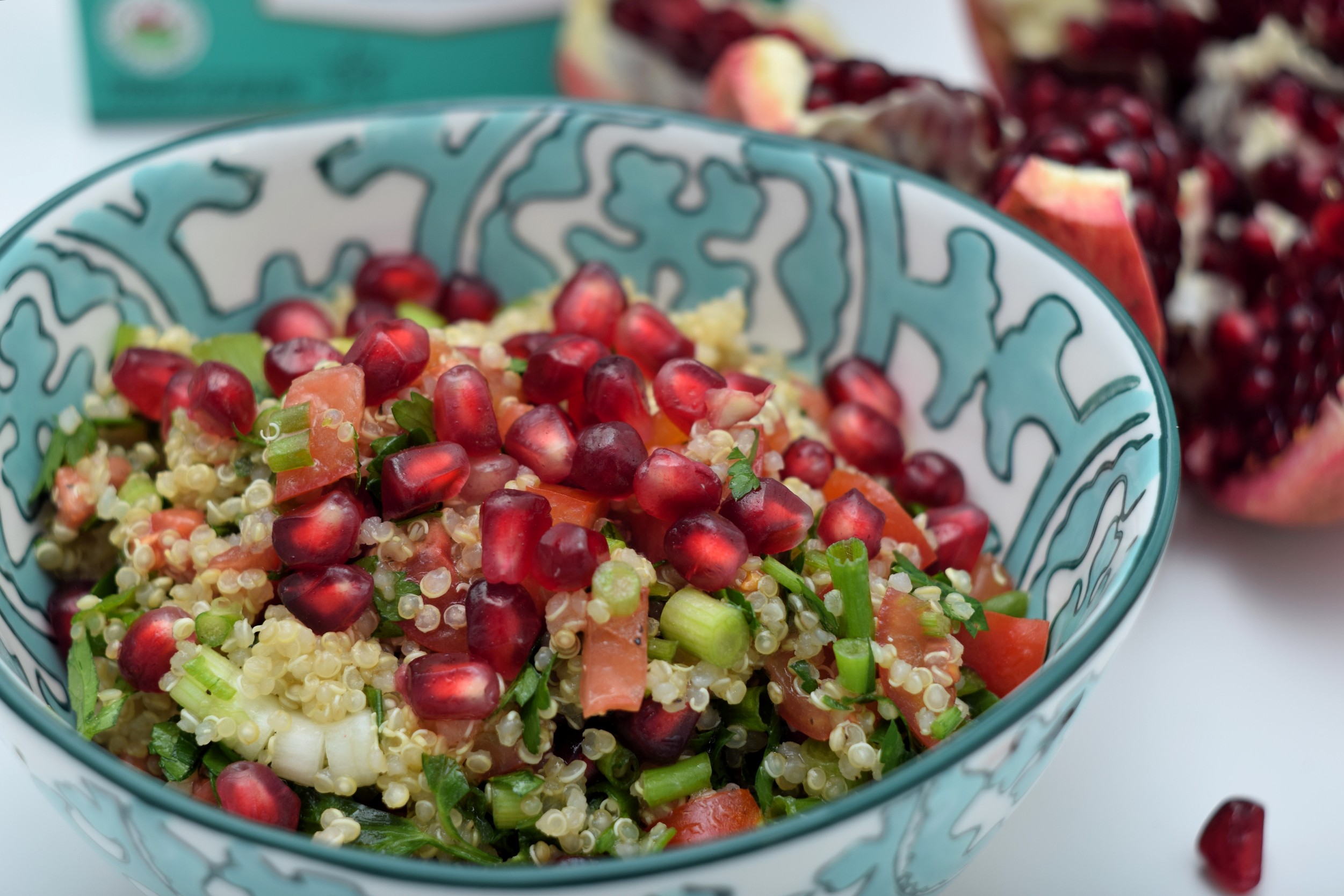 Interestingly, the salad's taste improves when the flavours are given time to blend. Pouring the dressing into warm quinoa definitely helps with this, as the grain absorbs the flavours easily. Another trick is leaving the salad for at least 30 minutes. This is great because you can make it in advance for breakfast or lunch, and it will only taste better!
Also, if you are curious how to quickly seed a pomegranate, take a look at our post, the "Pomegranate and celery salad" here.
Quinoa and Pomegranate Salad Recipe: serves 6
1 cup of quinoa
½ bunch of parsley, finely chopped
8 cherry (or strawberry) tomatoes
8 spring onions, finely chopped
1 pomegranate, seeded
juice of ½ lemon (or more to your liking)
olive oil, freshly ground black pepper and sea salt
How to make:
In a saucepan, combine 1 cup of quinoa with 2 cups of water and bring to boil. Then reduce heat and simmer for 15 minutes, until grains are cooked and become translucent.
To make the dressing, whisk together olive oil, lemon juice, black pepper and sea salt.
While the quinoa is still warm, pour the dressing and stir well.
Dice tomatoes into small cubes of 1cm (1/2 inch).
In the serving dish, combine the quinoa, tomatoes, parsley, spring onion and pomegranate seeds and mix thoroughly.
Set the salad aside for at least 30 minutes, so the flavours blend and become absorbed by the quinoa. Enjoy!
Cheers,
Natalie and Petr
the Natural to Kitchen Island team