Detox, cleansing and healthy diets are in the air, and we are catching the spirit… Regardless of whether you are a detox enthusiast or are hardly interested in it, it never hurts to clean up your diet and introduce something healthy. That's what we thought when we decided to substitute coffee for this tea mix. The turmeric ginger tea is spicy, rich with the bright flavor of lemon zest and the cozy sweetness of honey. The turmeric adds a grounding earthy note to it. The tea is warming and energizing, and is definitely a healthier option, compared to coffee.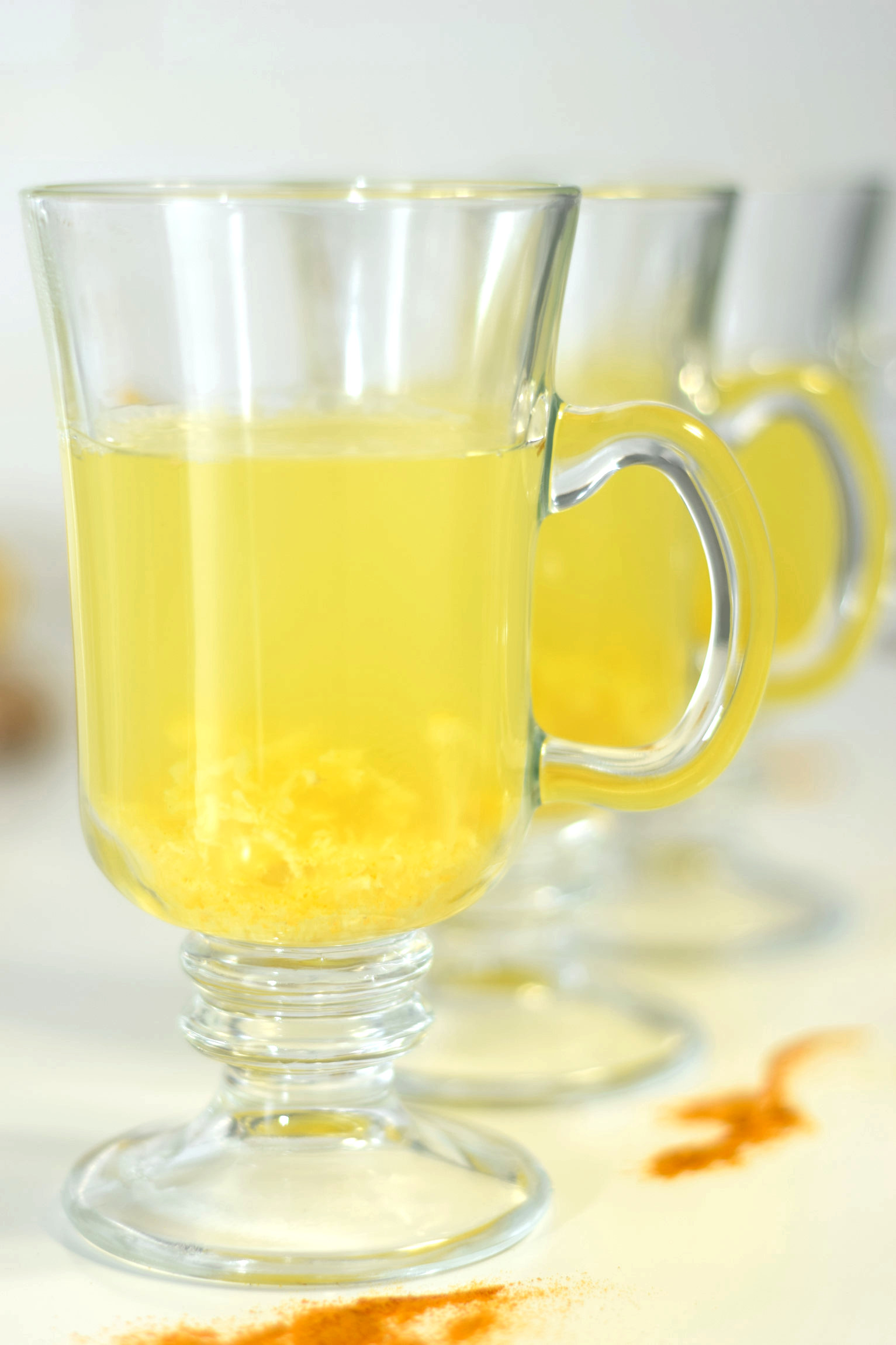 Although there is an endless selection of herbal teas, we like this one the most. We were looking for a cleansing, detoxifying drink that we could make in a batch and store for a while. This tea mix fits the criteria perfectly. It is easy to make – it took us about 10 minutes to make enough for 2 weeks! It's best to store it refrigerated, in an airtight glass jar. In terms of the tea's cleansing and detoxifying properties – it's made of superb ingredients.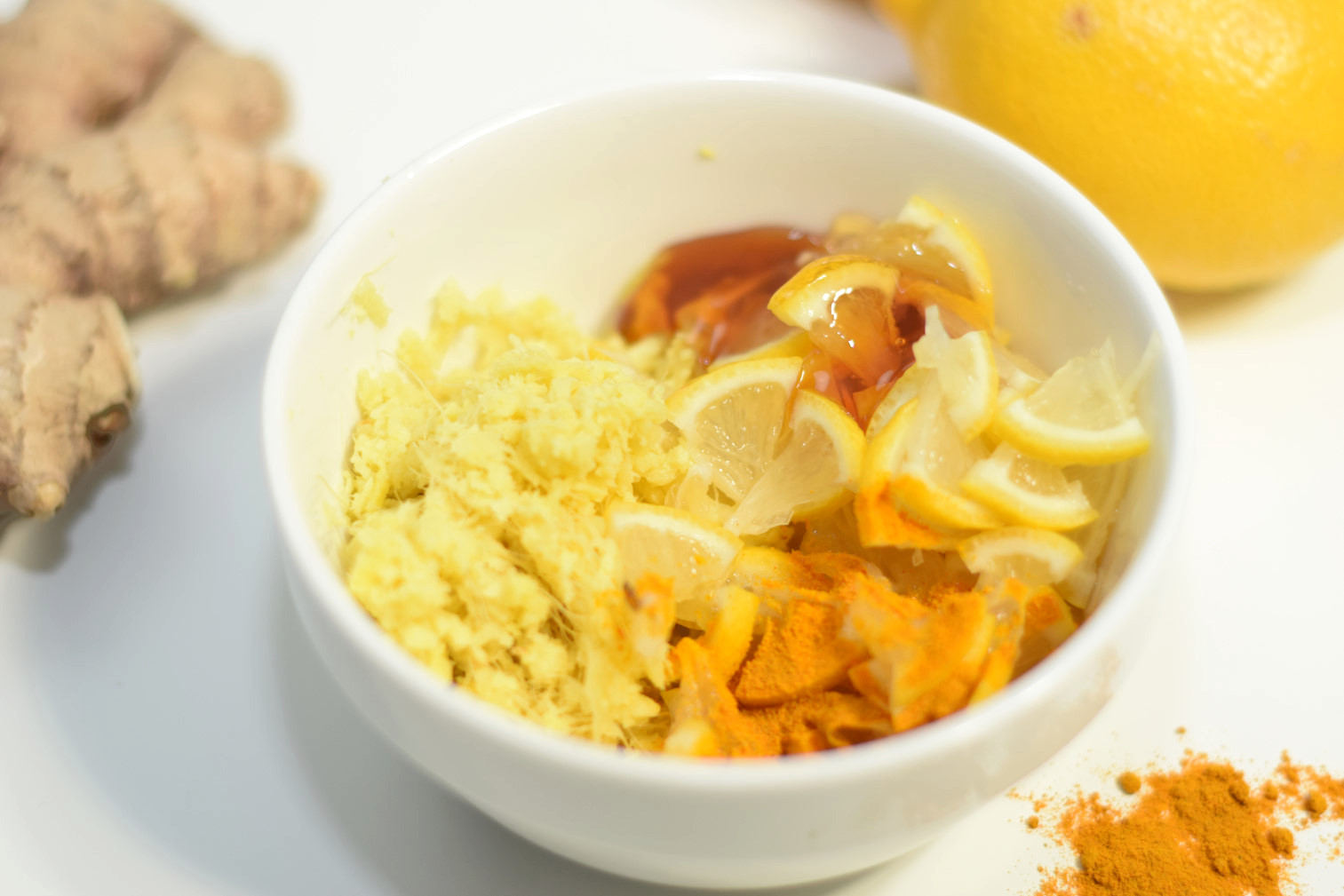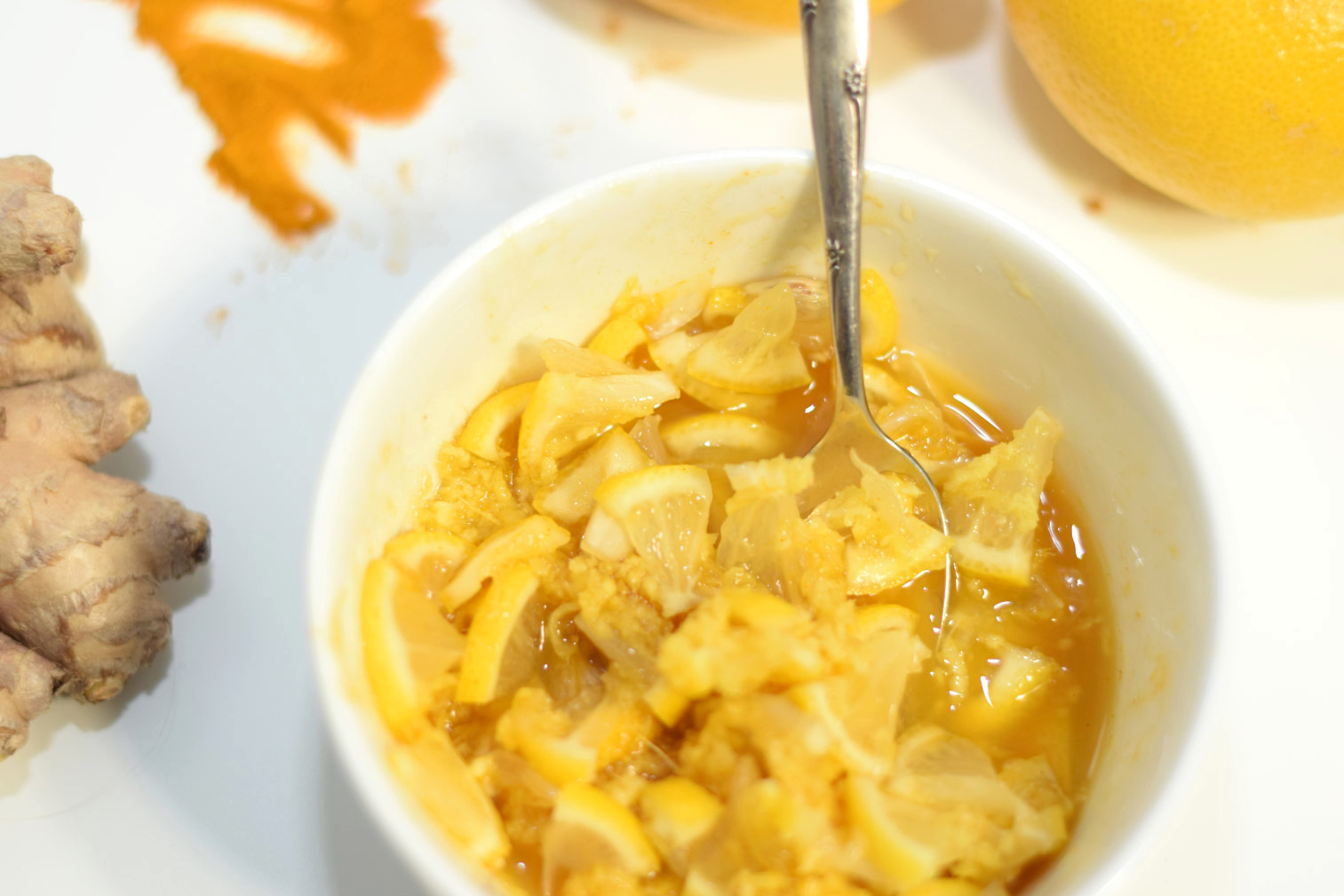 Turmeric has been traditionally used in India and China as a spice and a medicinal herb. It has powerful anti-inflammatory properties, contributes to improved liver function, and protects the cardiovascular system. Some studies claim that turmeric can even help prevent the growth of cancer cells! Ginger significantly improves digestion. It helps to drastically lower blood sugar and cholesterol, and reduce the risk of heart disease. Rich in vitamin C, lemon helps to fight infection. It is a powerful anti-oxidant and supports liver function. Honey provides multiple vitamins, enzymes and phytonutrients. It gives a strong boost to your immune system. Unpasteurized or raw honey is definitely better because it retains most of its health benefits.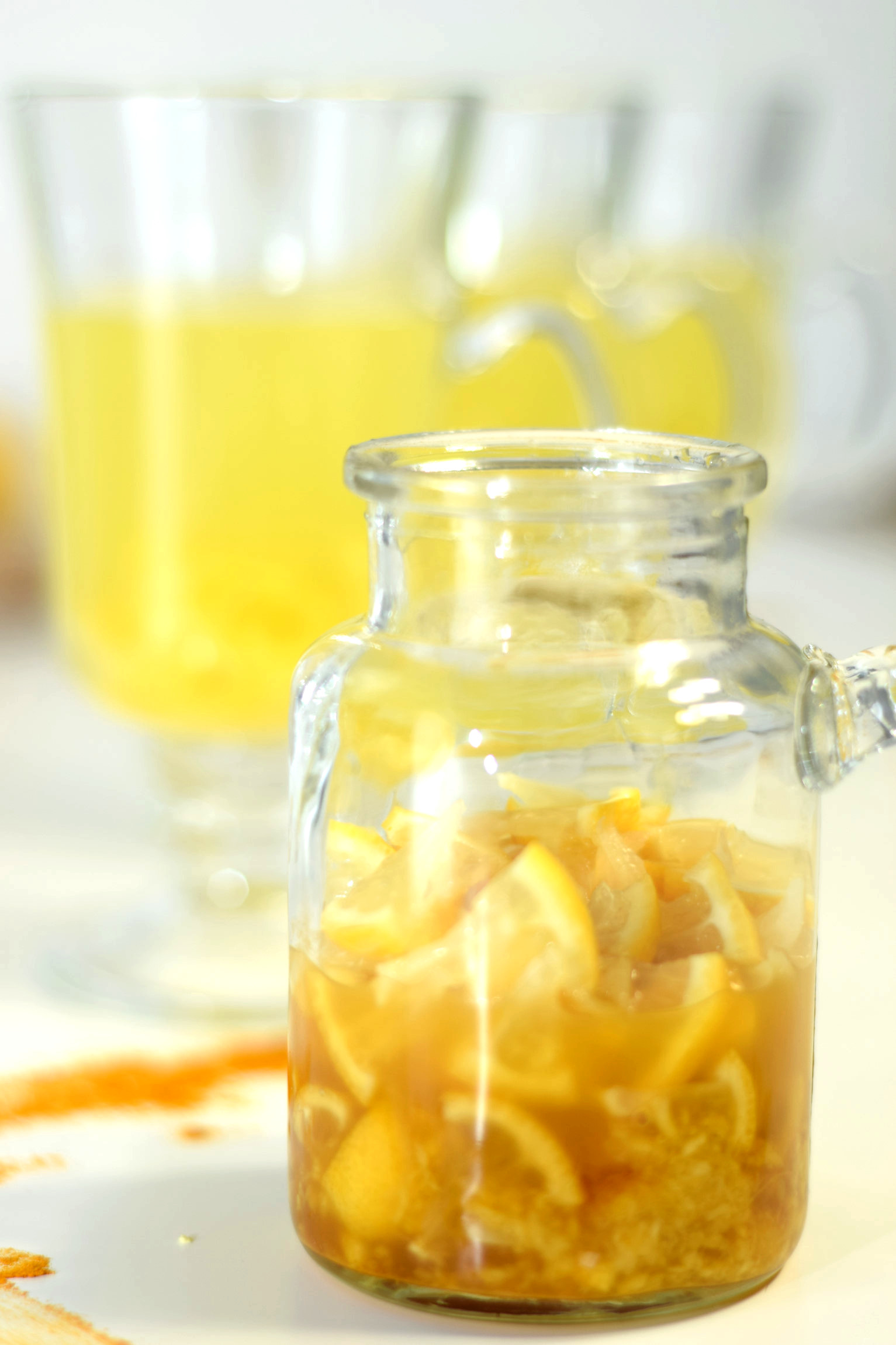 We keep our turmeric ginger tea mix in the fridge, and drink it in the morning. One teaspoon is enough to make a cup of hot, energizing and aromatic tea to start off your day.
Handy Turmeric Ginger Tea Mix Recipe: lasts up to 2 weeks
5 cm (2") fresh ginger root
2 lemons
1 teaspoon ground turmeric
1-2 tablespoons unpasteurized honey
How to make:
Peel the ginger root and grate it finely.
Dice the whole lemon into small cubes, 0.5 cm (1/4") in size. We slice the lemons with the peel, because it has a rich, zesty flavour and adds a great aroma.
In a bowl, combine the grated ginger root and diced lemons together with ground turmeric and honey. Place the mix in a jar that closes tightly to stop the tea from airing out. You can store it refrigerated for up to 2 weeks. The tea mix conserves its rich aroma and flavour, and even becomes better over time.
Place 1 teaspoon of the turmeric ginger tea mix into a cup, pour over with boiling water. Stir and enjoy!
Cheers,
Natalie and Petr,
the Natural to Kitchen Island team