Where to find artisan ice cream and delectable chocolates in Vancouver – Lisa Lou's Chocolate Bar! We were lucky to find this new chocolate shop that just opened on 1007 Main St. in early June. This place is the real deal if you are looking for high quality small batch ice cream and sorbets, or chocolate bars made from the finest ingredients. The ice cream proved to be some of the best we've ever tried, and the variety of flavors is just astounding. The chocolate bars are a playful twist, offering the perfect pairings of chocolate, nuts, spices, caramel and the like.
Here is our experience…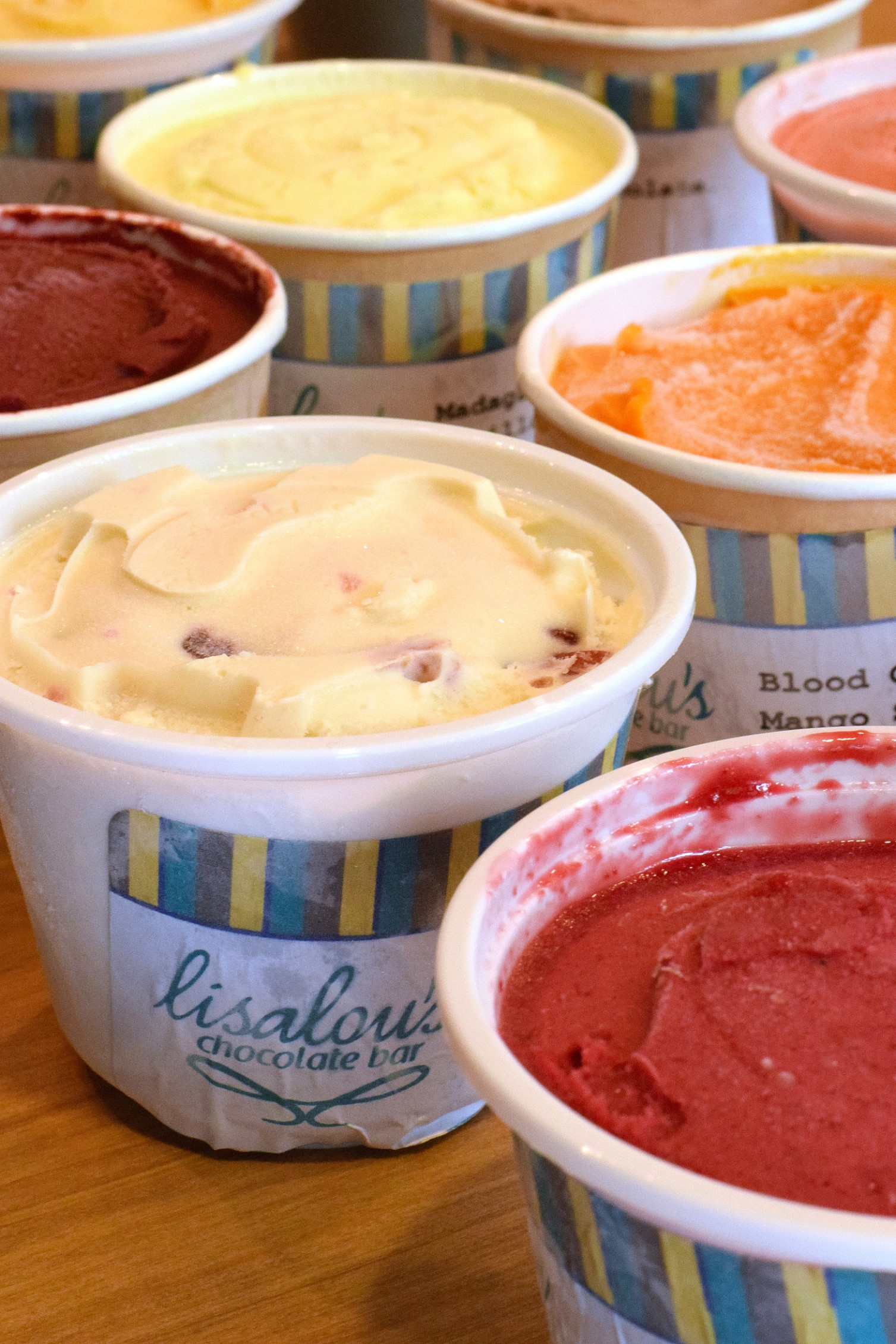 Ice Cream. Lisa Lou's ice cream and sorbets are an absolute must-try! They are:
vibrant
made with real fruit and berries
creamy and rich
tart fruity flavors, or smooth classics
perfectly sweet
As we are obsessed with healthy eating, we asked a lot of questions about the process. All the ice cream is made on the spot, in small batches. No artificial coloring or flavoring is used. Even better, it's made with real fruit and berries. One of our favorites is the sour cherry sorbet – tart, sweet and just right for a hot day. This is only one of the flavors available. Altogether there are about 20 varieties to choose from, ranging from fruity sorbets to decadent dark chocolate. Some ice cream is packed into sandwiches, if you like those!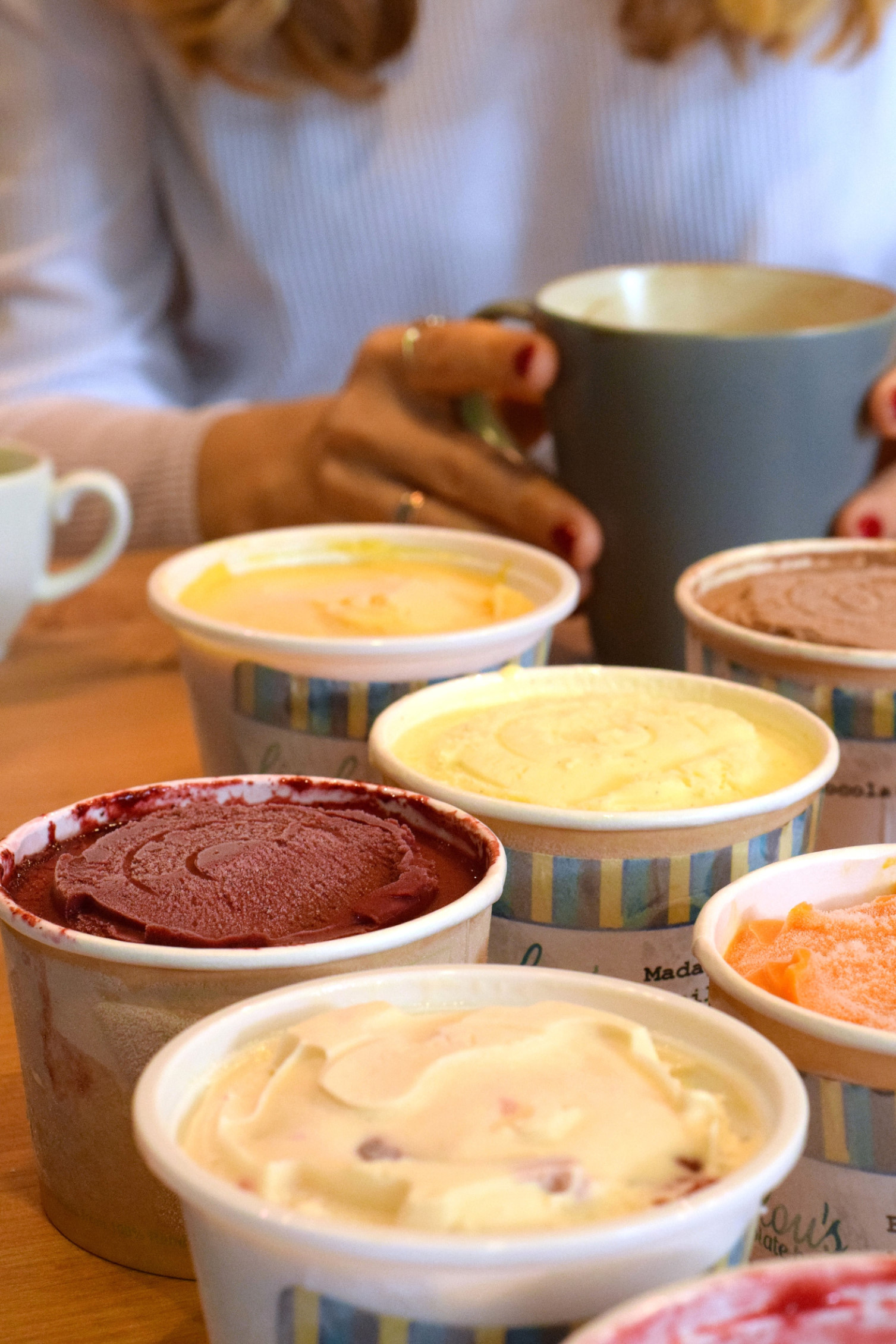 Chocolate bars. Each bar in the series of 4 has its own personality (i.e. flavor profile). Lisa Lou's chocolate bars are ideal pairings of chocolate, nuts and spiced caramel. The combinations are bold and seriously satisfying. So far our favorite is "Joe", which is a real decadent treat with a strong coffee and cardamom flavor. Those are real spices, not artificial flavoring. In fact, the cardamom is ground on the spot to get a richer flavor. The "Joe" bar is further complemented by pistachios, and a piece of shortbread. Finally, it's covered with a generous layer of a full-bodied dark chocolate (68% !). The caramel is made by Lisa in the old-fashioned, traditional way. Even the shortbread, waffles and pretzels for the bars are made on the spot from organic unbleached flour.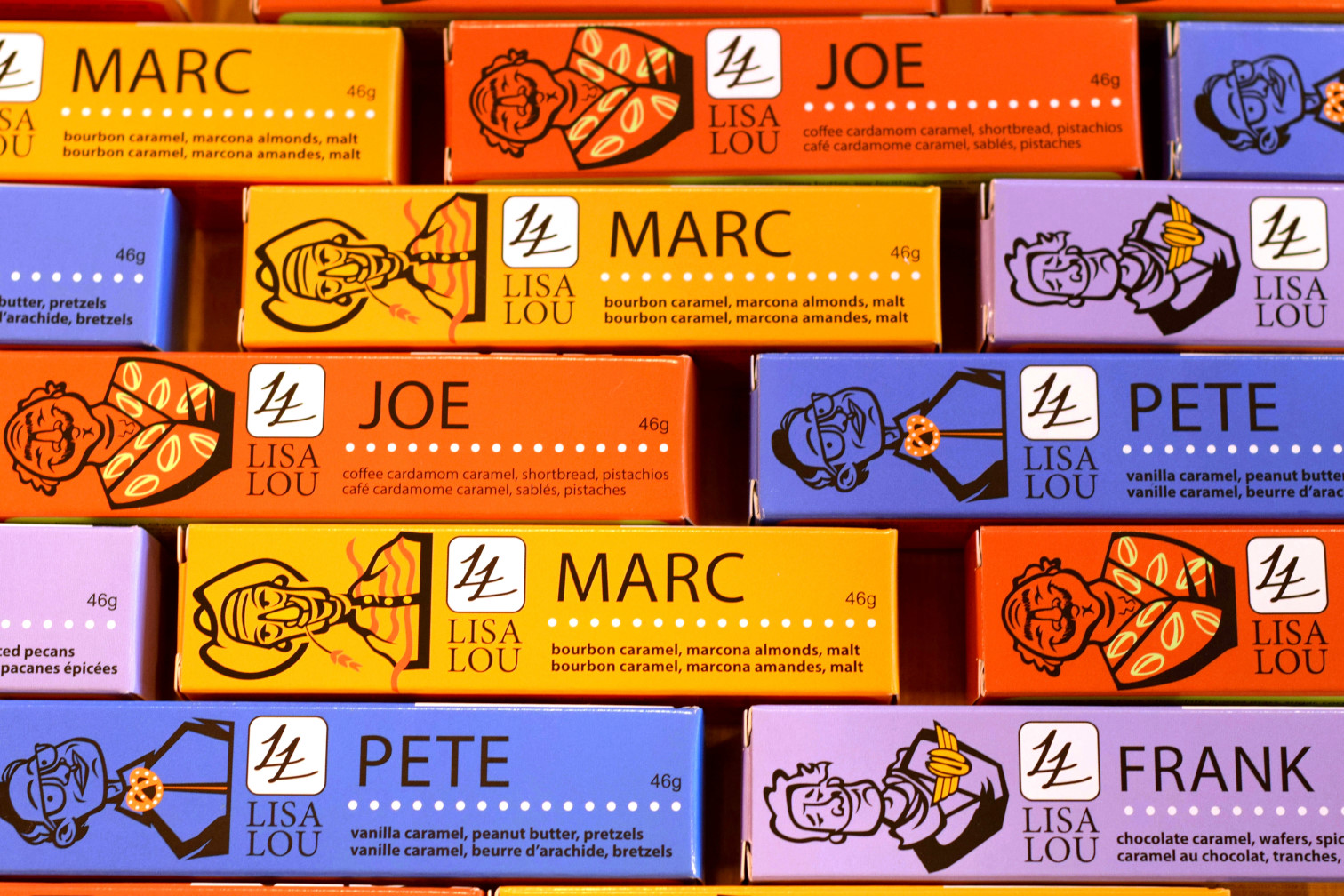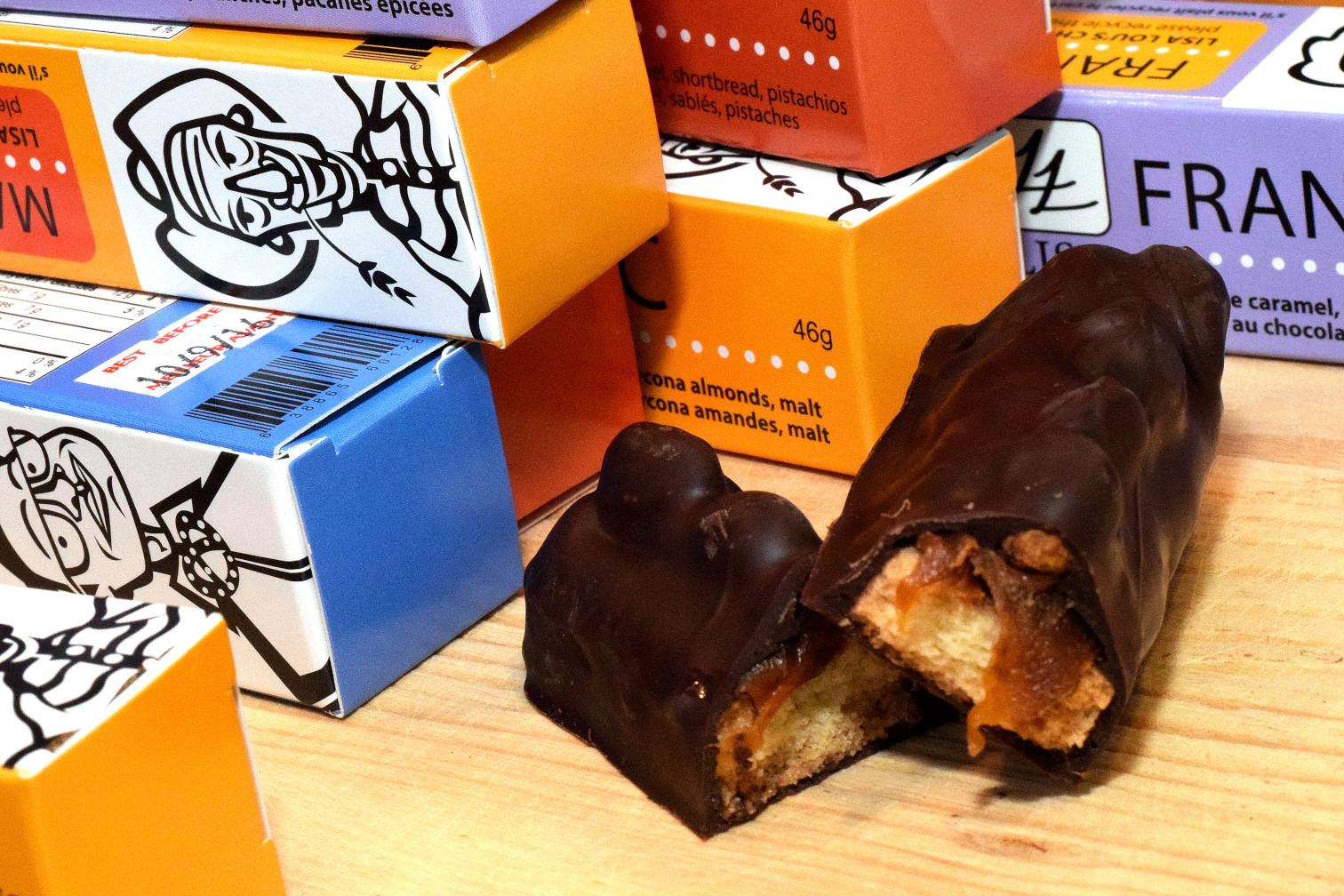 Who's behind it all, you might ask. The founder is Lisa Gardin, a talented pastry chef and a sweet person. Before opening her own "Lisa Lou's Chocolate Bar", she was the bakery team leader at Whole Foods, worked in chocolate shops in Tokyo and Dubai, and completed her pastry apprenticeship at the Senses Bakery in the Metropolitan Hotel.
We'll keep coming by for new chocolate and ice cream, and we wish you the best of luck Lisa!
Natalie and Petr,
the Natural to Kitchen Island team