Why do you love fall? We love it for many things like Thanksgiving, pumpkin harvests and walks in the park when colourful leaves rustle at our feet. Most of all, we love fall for the tradition of apple desserts. Apples are abundant at this time of year, and so are the various recipes with them.
This classic dish comes from Germany, and it is a great alternative for pies and tarts. Although it is a dessert, we often make it on Sunday mornings for breakfast. It really brightens up our day with flavourful juicy apples, and the warming taste of cinnamon. For those of you who are fond of pancakes, you can think of this as a healthier fruit variation, because they resemble the flavour but consist predominantly of apples.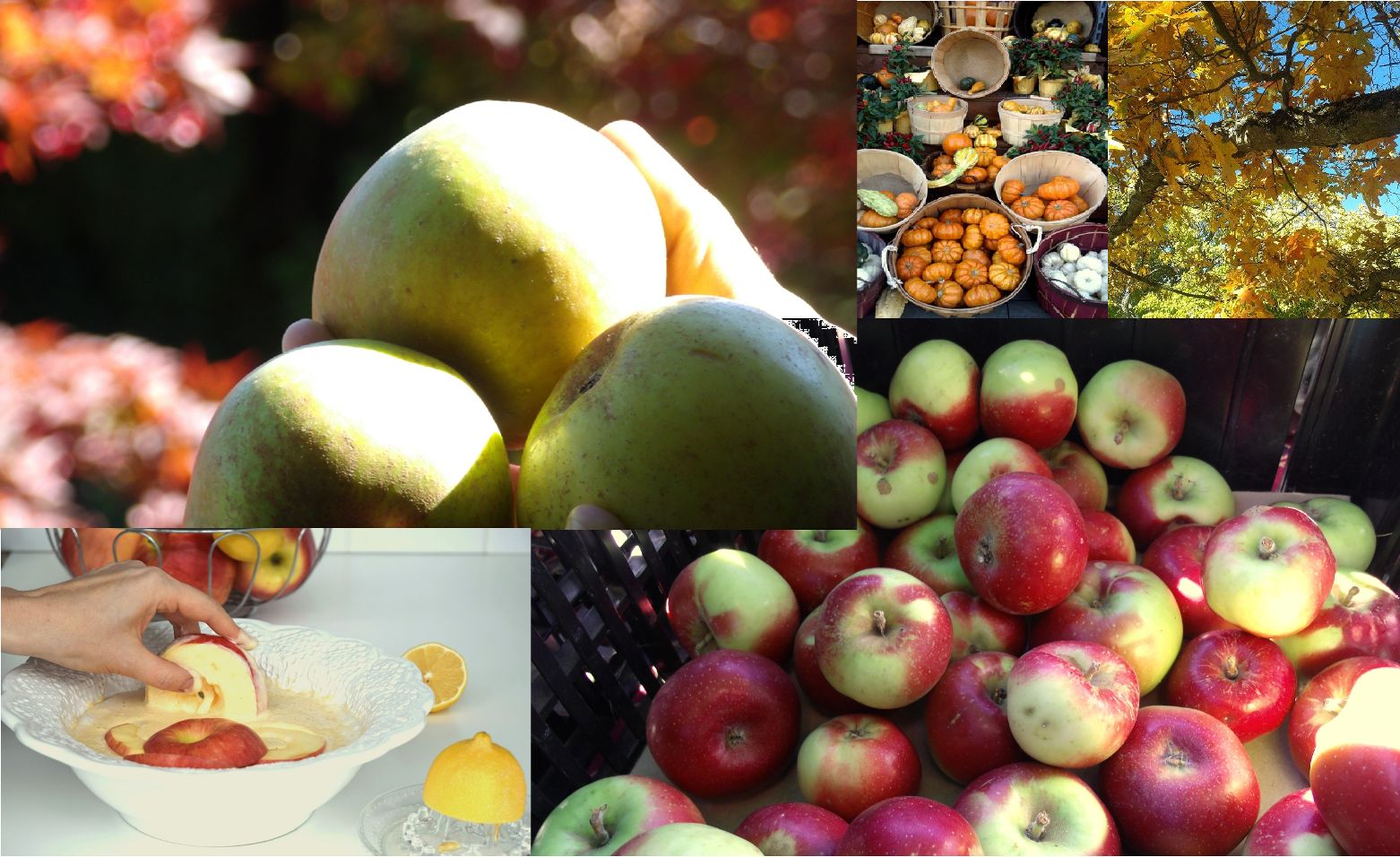 Because there are many flavours of apples to choose from, experimenting is encouraged. Personally, we prefer sour, like Granny Smith or slightly sour, like Ambrosia varieties. Sour apples tend to fall apart more easily, so you will need to be more careful with them. The easier cooking option is any pie varieties because they keep their shape well. Whatever kind of apples you choose, flip the rings in the pan only once to make sure they are not overcooked and they keep the shape. Ideally, the apple rings are ready to eat as soon as the batter is cooked, and the apples should be a little crunchy.
Although we love the apple rings as it is, as a finishing touch you can serve the apple rings with crème fraiche, ice cream, mascarpone or vanilla sauce.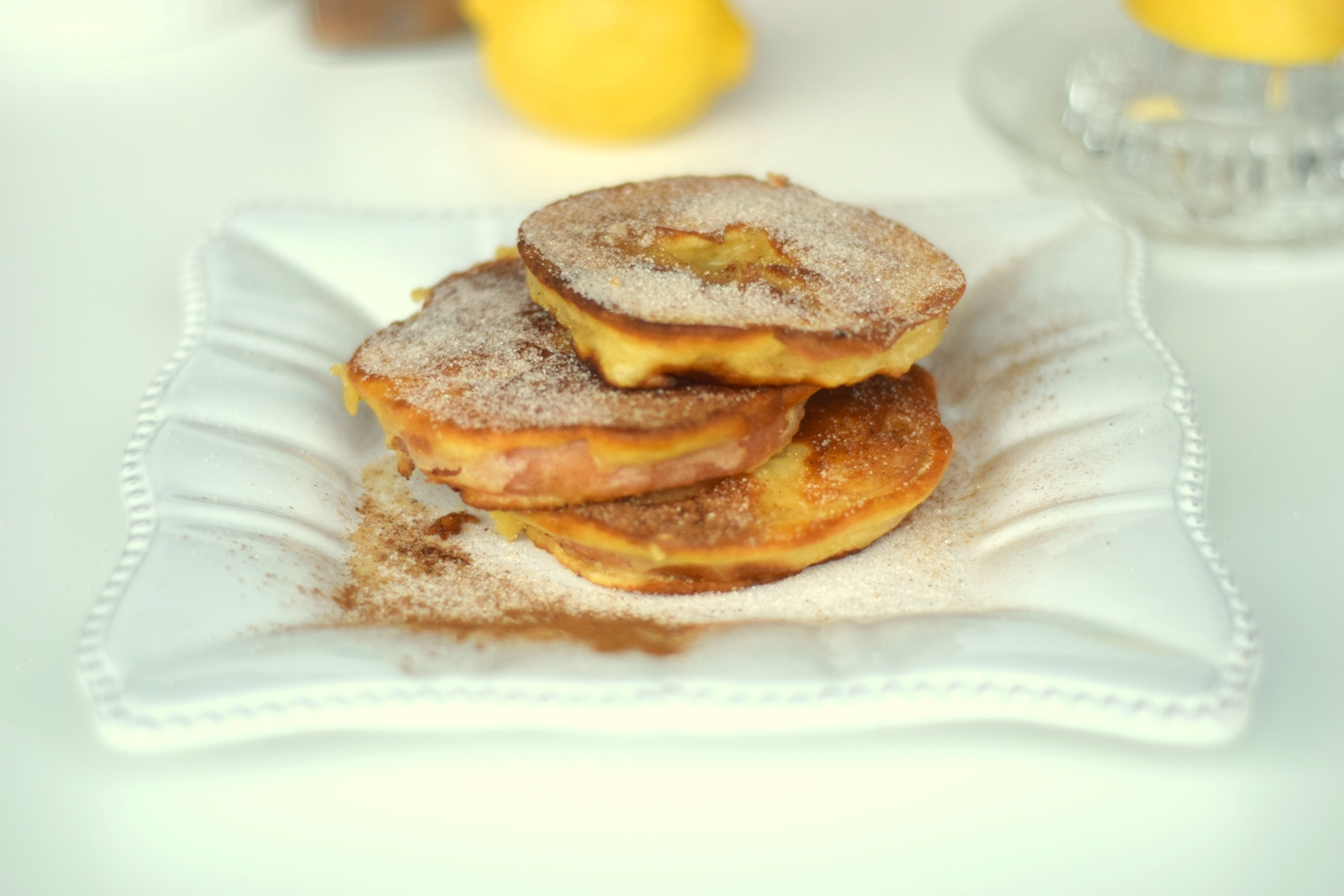 Apple Rings with Cinnamon: serves 4
4 medium-size, or 2 large apples
2 eggs, egg whites separated from yolk
150 g (approximately 1 to 1 1/4 cup) flour – any type of your liking
250 mL (1 cup) milk
1 lemon, squeezed
1 table spoon of cinnamon combined with 2 tablespoons of sugar
Olive oil and sea salt
How to make:
In a bowl, whisk together egg yolks and milk.
Gradually add flour and set aside  for 15 minutes.
Cut the apples into approximately 1 cm (1/2 inch) thick rings. Drizzle the apples with lemon juice to prevent them from darkening.
Whip the egg whites until they become thick and foamy.
Add the whipped egg whites to the batter and mix gently.
Preheat olive oil in a pan.
Dip the apple rings into the batter, and fry on medium heat setting until they become golden-brown (approximately 5 minutes). Flip the rings once only.
Place the apple rings on the serving dish, top with cinnamon and enjoy warm!
Cheers,
Natalie and Petr,
the Natural to Kitchen Island team