Start off your Valentine's Day this year with this delicious and healthy almond milk berry smoothie. Why are we talking about breakfast? St. Valentine's Day is on Sunday this year. Even if you're planning an elaborate dinner later, it's a perfect opportunity to treat your loved ones to a special breakfast. This almond milk berry smoothie is rich in flavors as well as vitamins, and it's a treat the entire family can enjoy. The flavorful, vibrant smoothie is sure to set the right festive tone for your whole day.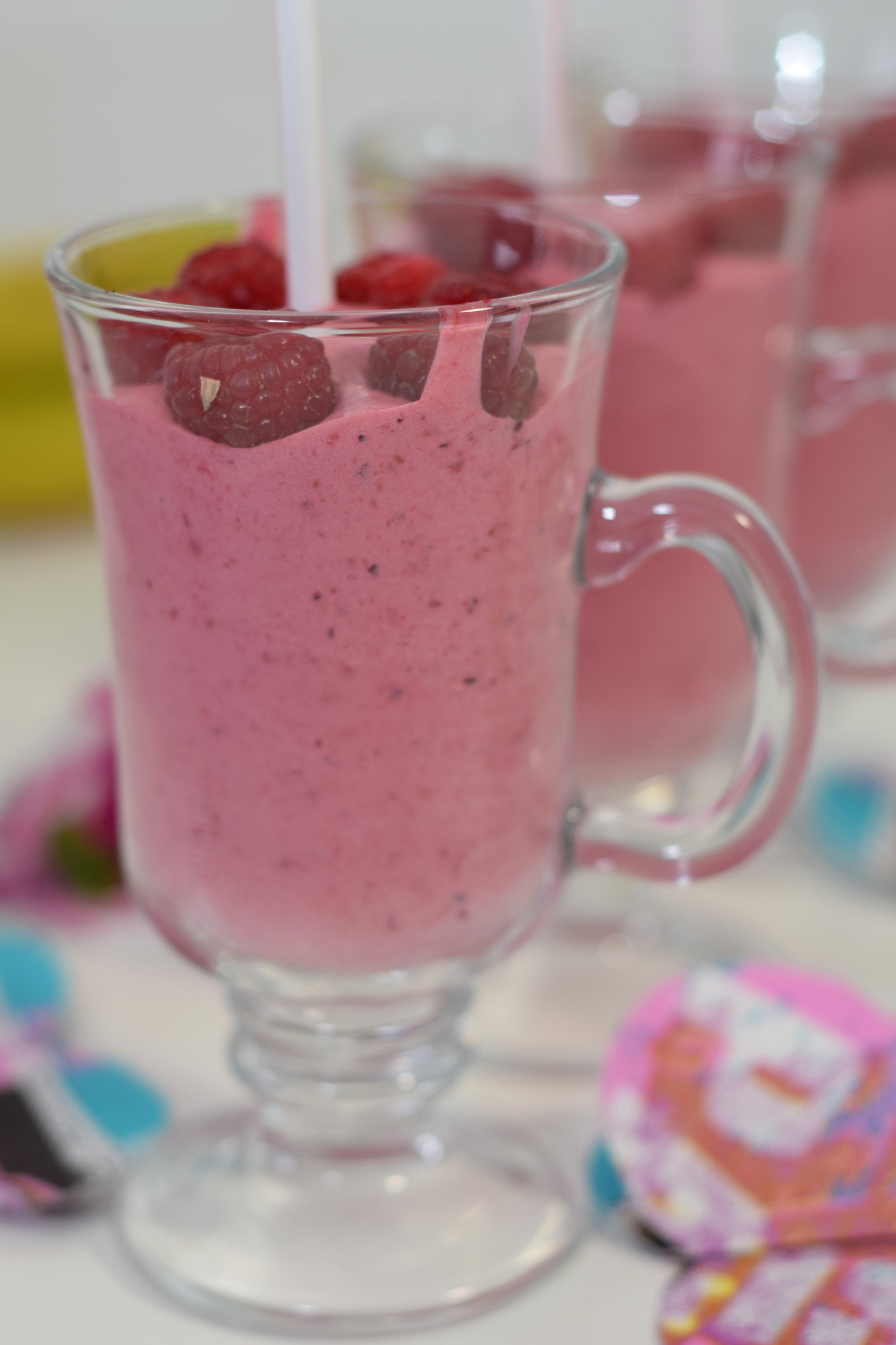 What to expect from this recipe? First and foremost, it's full of juicy berry flavors and abundant in vitamins. The almond milk together with berries is an energizing combination – both tangy and smooth. Berries are abundant in vitamins and phytonutrients, and have strong antioxidant properties. Moreover, it is incredibly easy to make. The procedure is as simple as it gets. Just place all the ingredients into a blender and blend thoroughly until the smoothie has a rich, velvety texture. If you're not convinced yet, the almond milk berry smoothie is 100% vegan and paleo. It is completely dairy and sugar- free, and thus guilt-free as well! The beautiful pink color is great too, right with the festive atmosphere.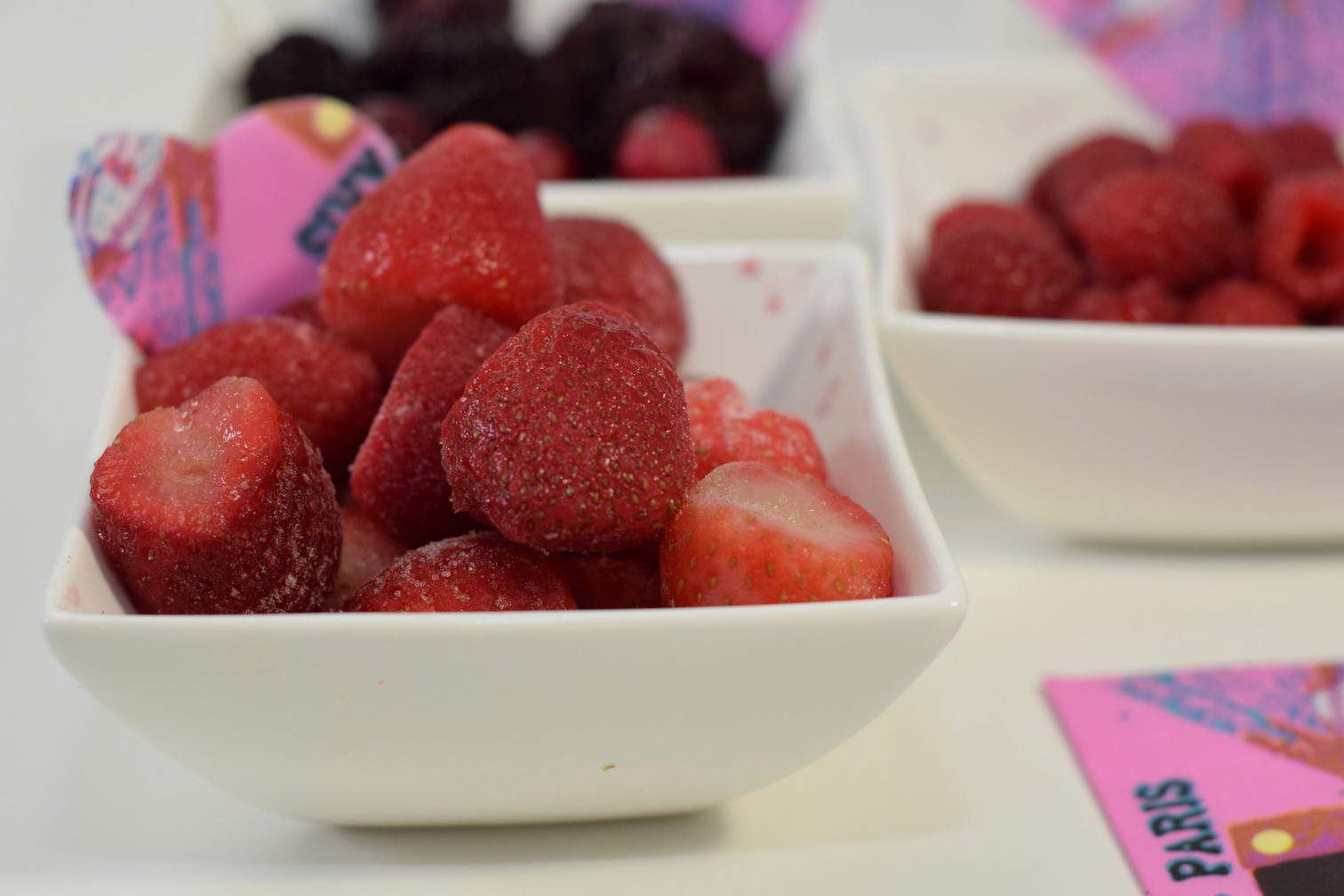 In terms of almond milk, we used our homemade one: soaked almonds, filtered water, and a drop of vanilla. Here's our recipe for it: "3 Homemade Nut Milk Recipe".
You can experiment with either fresh or frozen berries, or even a mix of them. With frozen berries, the smoothie is more like a frozen yogurt, which we love. Also, fresh berries are not in season now, so the frozen option is definitely cheaper. If you go with frozen berries, we suggest thawing them a little beforehand. They should be a little soft on the outside, but not much more. We did use a little fresh cranberries. Their bold, slightly harsh sour flavor highlights the sweetness of raspberry and strawberries we threw in. Besides, cranberries give a fantastic boost of vitamin C. Finally, a little vanilla adds that sparkling aroma that fills you with a festive mood even before you try the smoothie.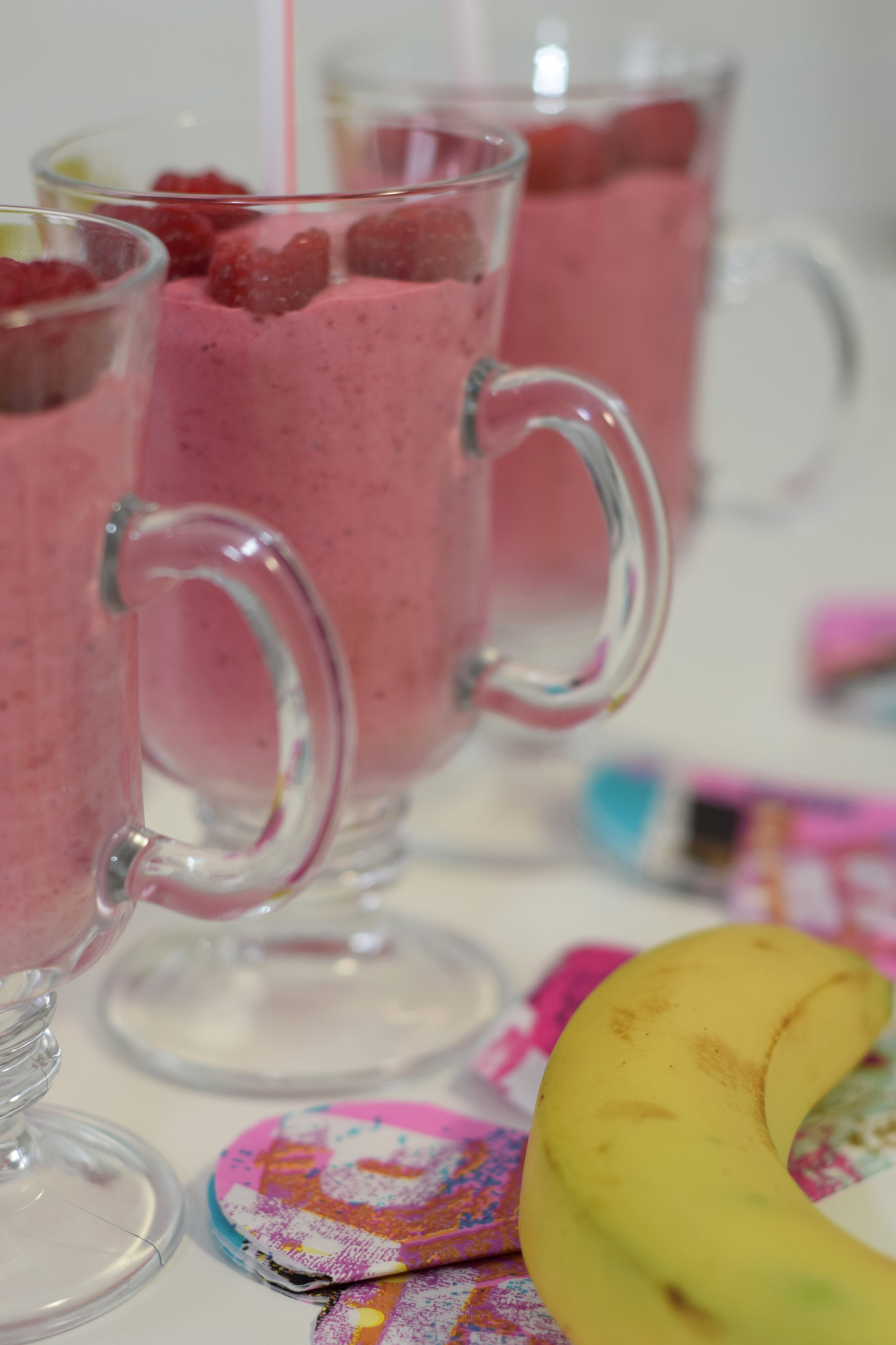 Almond Milk Berry Smoothie for Valentine Breakfast Recipe: serves 3
1 cup almond milk
1 banana, sliced
1 cup strawberries
1 cup raspberries
¼ cup cranberries
¼ cup blackberries
organic vanilla extract to taste
How to make:
If your berries are frozen, thaw them a little so that they are soft just on the surface.
Place all ingredients into a blender, and blend thoroughly until the mixture becomes velvety smooth.
Serve right away, and enjoy!
Cheers,
Natalie and Petr,
the Natural to Kitchen Island team