This simple cauliflower gratin has a vivid spiced flavor, slightly crunchy beautiful florets and a perfect golden crust. The aromatic nutmeg spotlights the delicate cauliflower. Great on its own and as a complement to the main course, this dish is very popular and disappears quickly. Here's what you can expect from this recipe… It's simple, takes only a half an hour to make, and uses only 5 ingredients aside from cauliflower itself!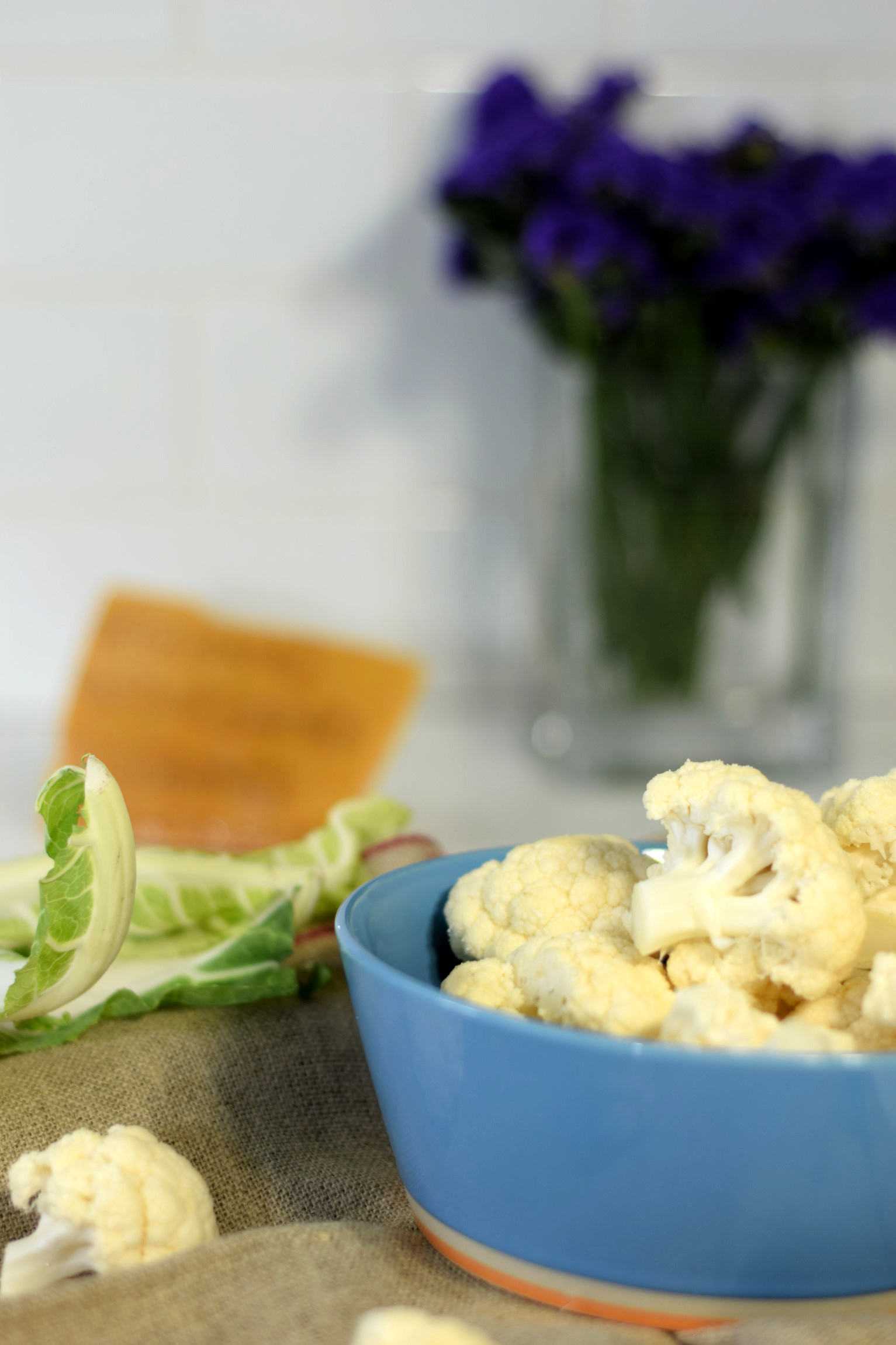 From our experience, the most time-consuming  step is breaking the cauliflower into equally-sized florets. Make sure the florets are the same size, because florets of different size take a different amount of time to cook. Some florets can still be raw, while the small ones will likely overcook and become mushy. We make medium-sized ones, perfect for one bite. If you do want to experiment with different sized florets, you would have to adjust the cooking time.
First, you will have to boil the cauliflower. Don't boil it for longer than needed… We recommend about 12 minutes. The idea is that the cauliflower should be about half-done, because it will still be baked after. Once the cauliflower is boiled, rinse the florets with cold water immediately. This step makes sure that the cauliflower stays pleasantly crunchy. It also greatly diminishes that specific smell of boiled cauliflower/ cabbage.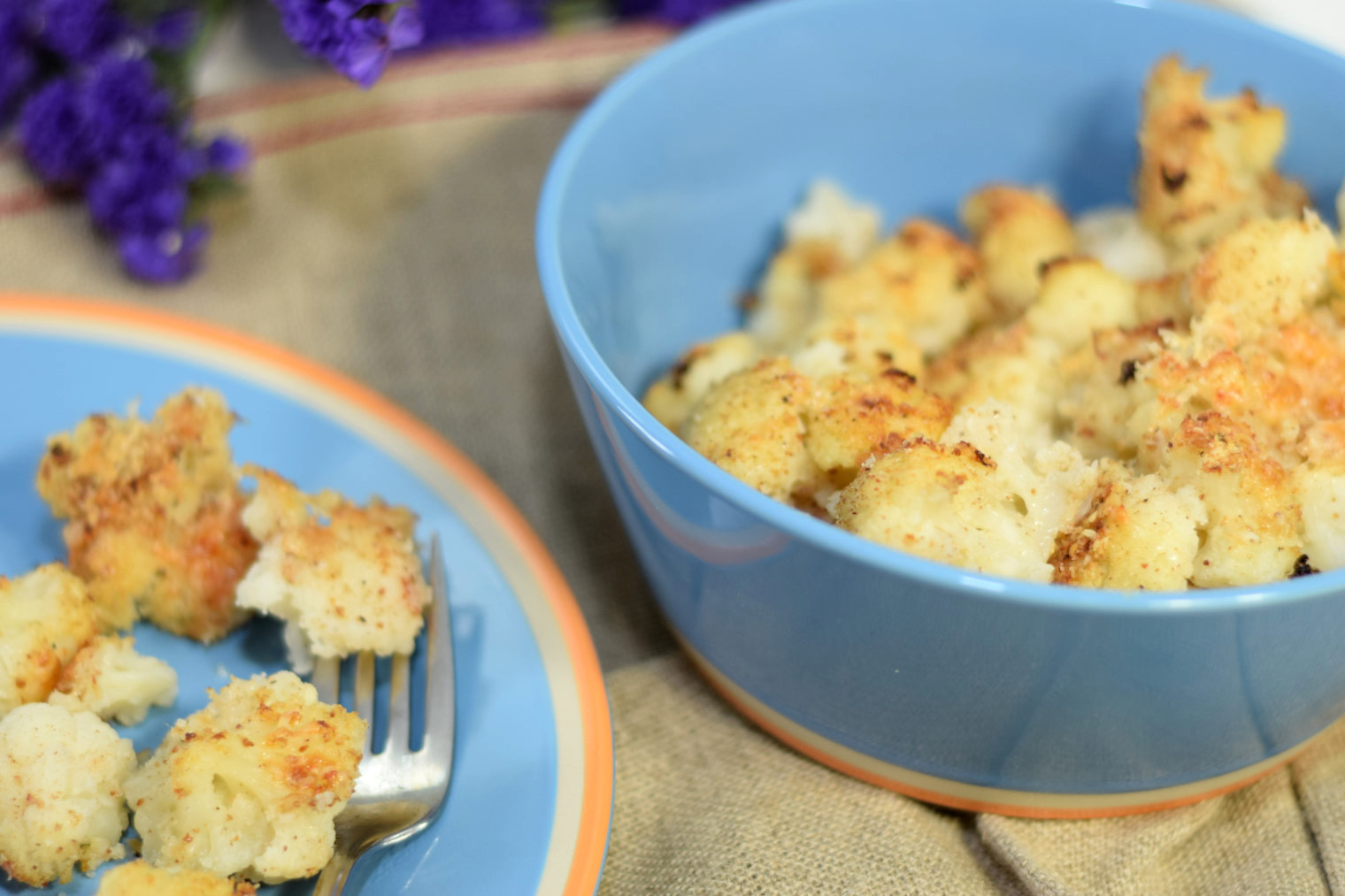 If there is one important spice for a cauliflower gratin, it's nutmeg. Nutmeg is a wonderful spice, simple and complex at once in its flavor and aroma. It brings the subtle taste of cauliflower to life, acting as the "magic ingredient" in this gratin. Unlike many spices, nutmeg is an entire orchestra of different flavors. It is pungent and spicy in the beginning, turning into a soft, sweet and nutty after-tone. We use nutmeg generously, from ¼ to ½ teaspoons for the cauliflower gratin. The only other spice we add is a dash of cayenne pepper. It only adds a sharp, vibrant spiciness that doesn't interfere with the fragrance and beautiful taste of nutmeg.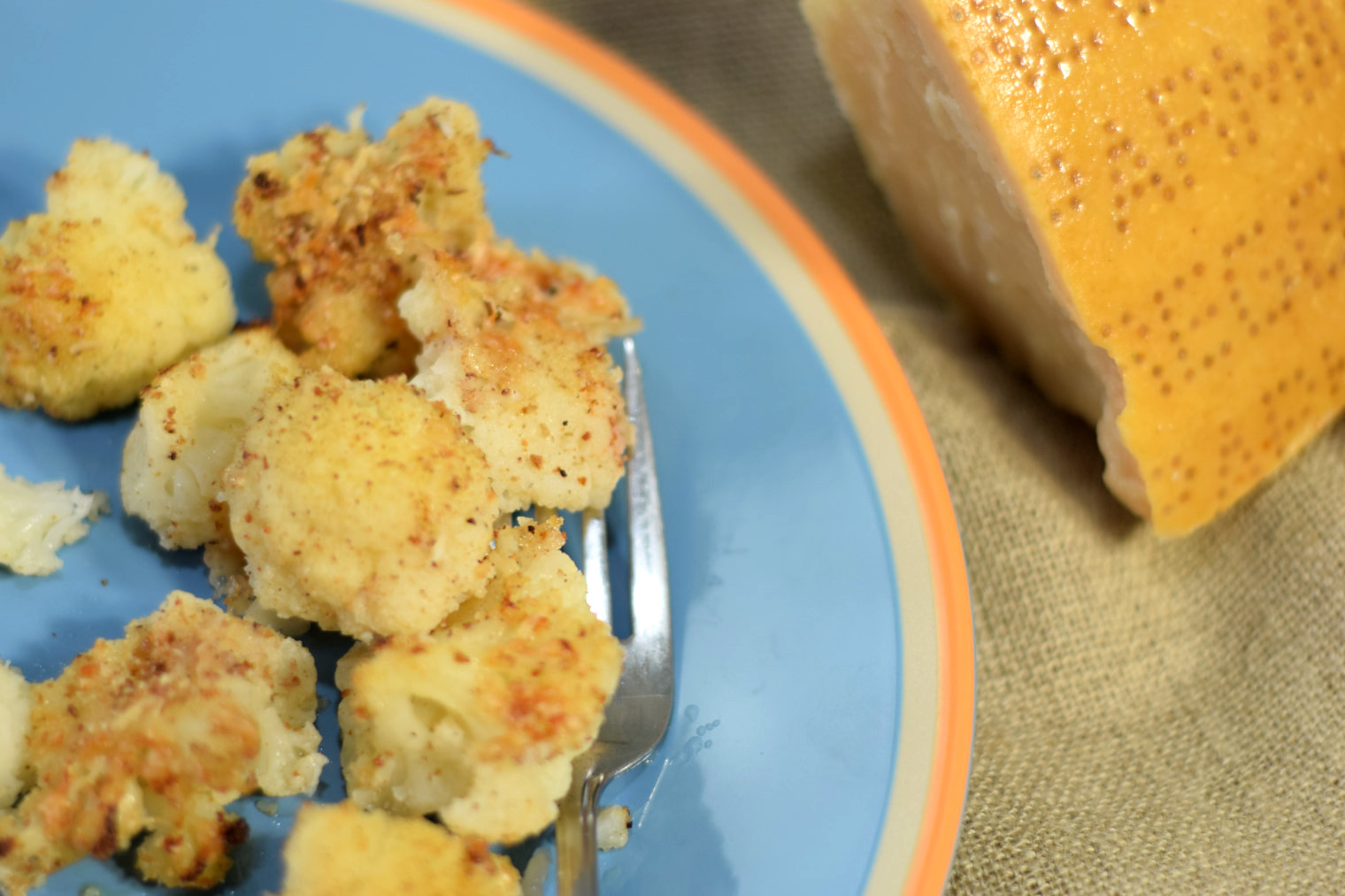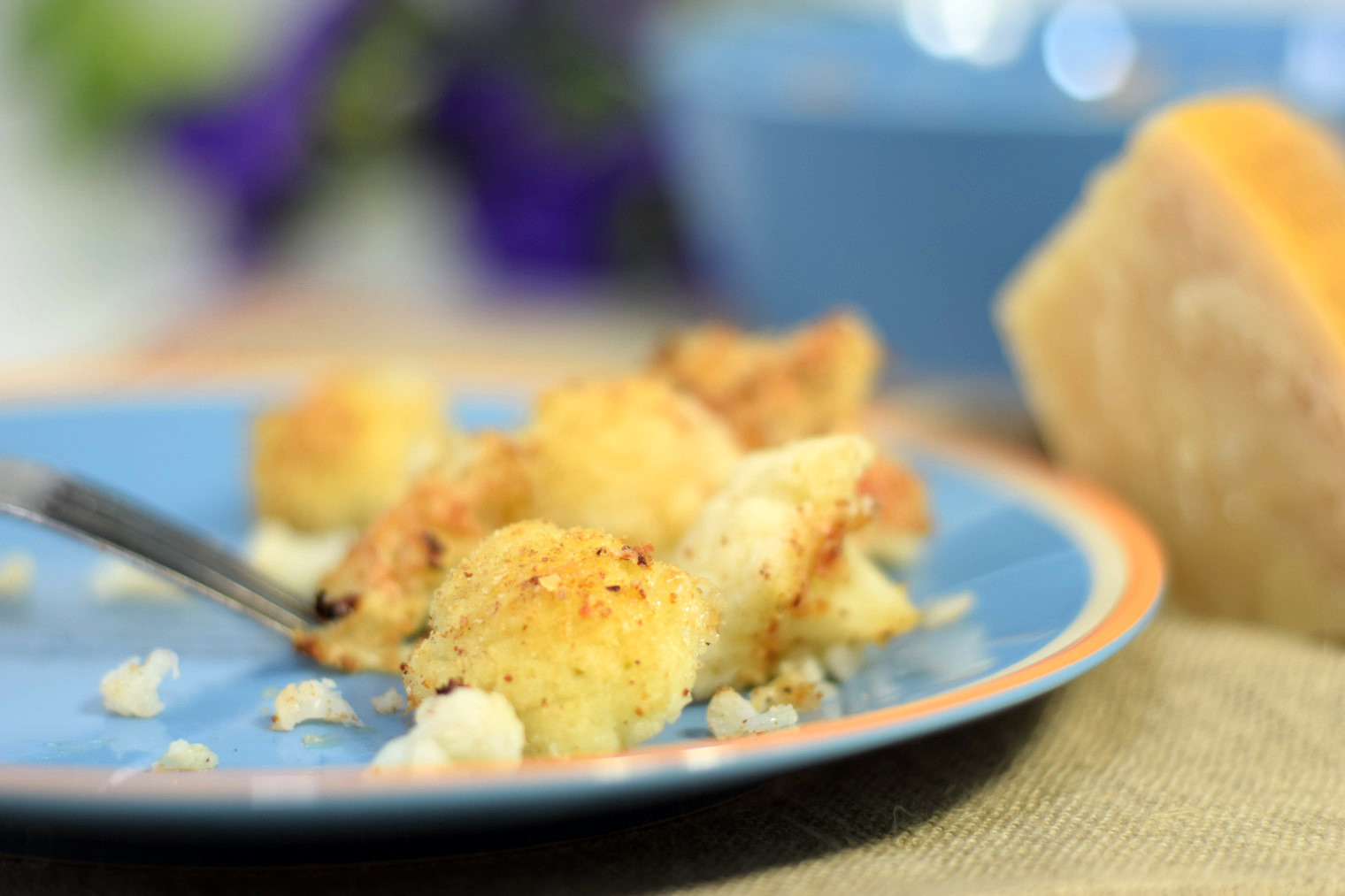 Simple Cauliflower Gratin Recipe: serves 3
1 cauliflower, broken into equally sized florets
¼ cup grated Parmesan
¼ cup breadcrumbs
3 tablespoons olive oil
¼ – ½ teaspoon ground nutmeg
cayenne pepper and sea salt to taste
How to make:
Preheat the oven to 200 ºC (375 ºF)
In a large pot, bring salted water to a boil. Place the cauliflower florets into the boiling water, and cook for approximately 12 minutes.
Drain the cooked florets, and immediately rinse with cold water. Thoroughly drain the rinsed cauliflower and make sure that no water remains.
Lay out the cauliflower into a baking dish. Add nutmeg, cayenne pepper and 2 tablespoons of olive oil. Toss well to make sure the cauliflower is covered in oil and spices.
Top with grated Parmesan and breadcrumbs, and drizzle a bit of olive oil on top.
Bake for approximately 12 minutes, until the cauliflower turns golden and crispy on top. Serve right away and enjoy!
Cheers,
Natalie and Petr,
the Natural to Kitchen Island team