Is it worth it making homemade nut milk? We think so. Unlike packaged products, when you make it fresh at home you ensure the very best quality. You guarantee that only nuts and filtered water go into this nutritious, healthy beverage. The quality of the ingredients is completely in your control as well. What is more, you can, in theory, make it out of any nuts or seeds. This greatly expands your possibilities for nutrition and flavor outside of the grocery store shelves. The selection of nut milk beverages is still limited to a few mainstream brands, even in the best grocery stores. You can use this homemade nut milk for a variety of things as well – drink it, use it as a dairy substitute or add it to smoothies.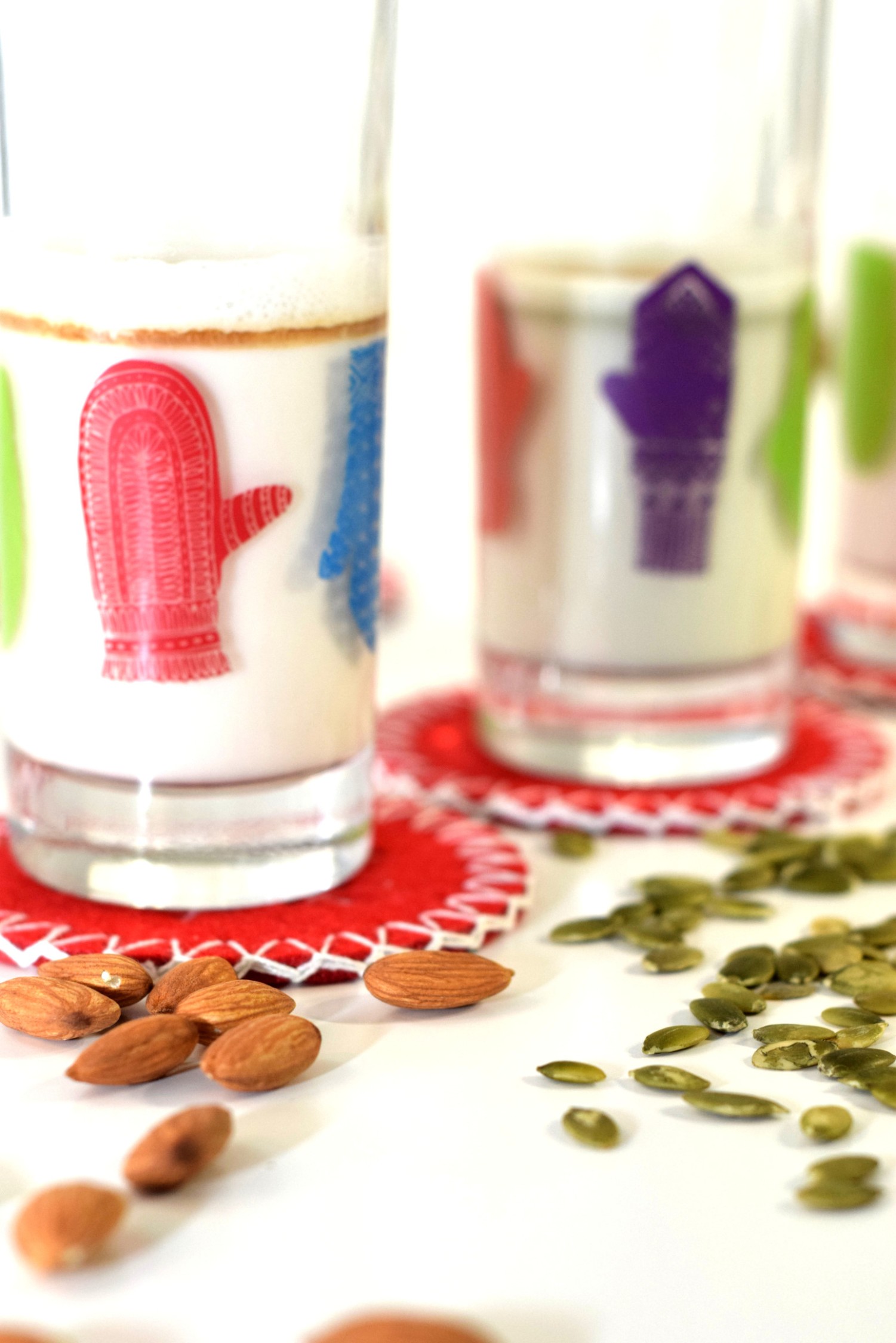 In our experience, two most common obstacles to homemade products are price and how difficult it is to make. The price of homemade nut milk is the price of the nuts. Store-bought products are not that cheap, by the way. Since you fully guarantee the ingredients and the quality, we are fully in favor of homemade versions. As for the recipe – it is ridiculously easy. We're serious!
The only step that requires some planning ahead is soaking the nuts overnight. Why is soaking important? Nuts and seeds naturally contain oxalates. These substances can accumulate in the body and interfere with mineral absorption, as well as cause other health problems. Soaking washes the oxalates out of the nuts.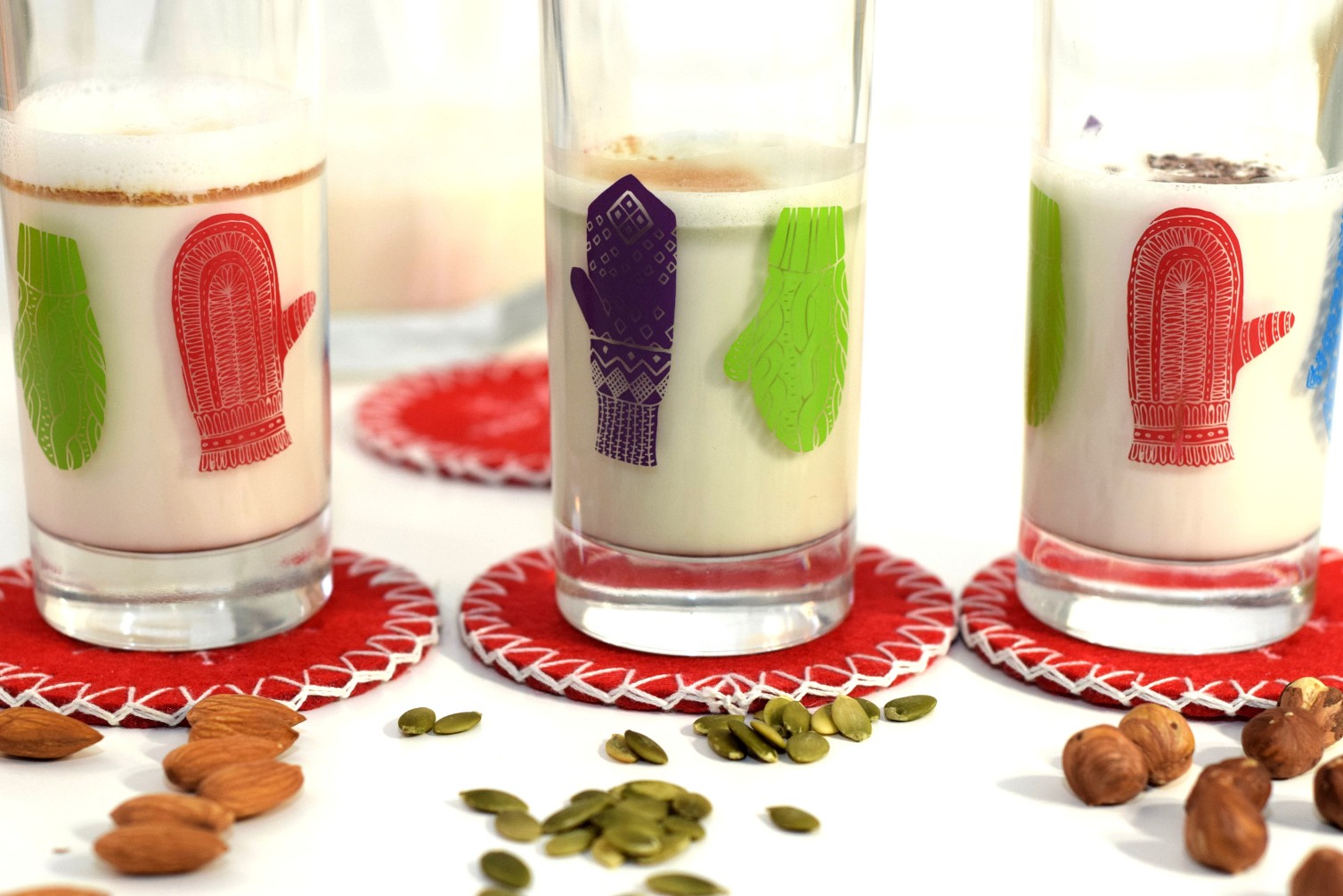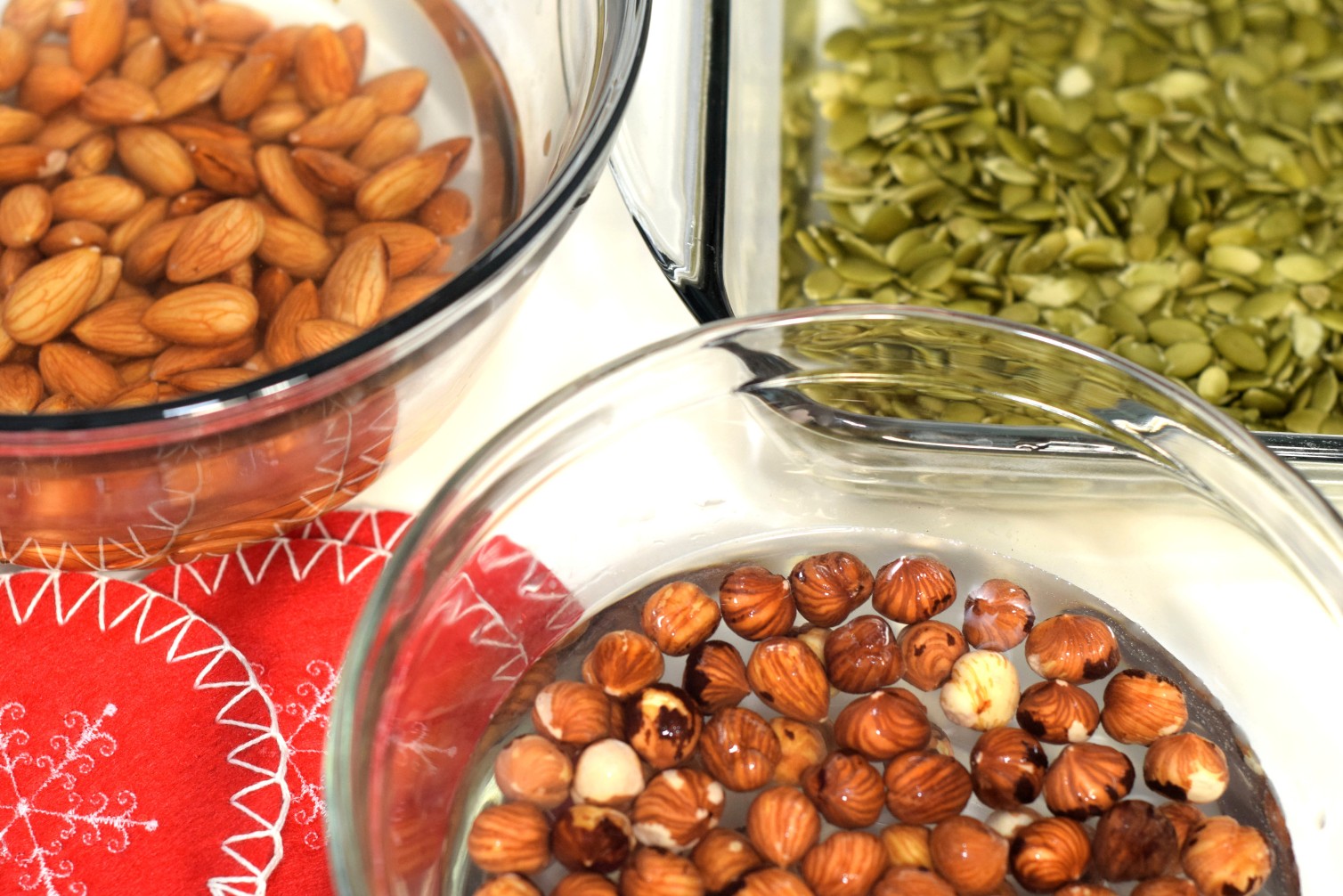 Blending the nuts is easy and any decent blender is good for it. Also, soaking makes the nuts softer and helps with blending. In our experience, using a nut milk bag is probably the easiest way to strain the milk. These are inexpensive, and can be found in most grocery or house ware stores. An important thing to remember is that raw homemade nut milk doesn't keep for too long. If it's not used right away, it is best to store it refrigerated in a closed glass container for a day or two at most.
Below are our favorite varieties that we made this weekend. We chose almond milk (as the most popular one), hazelnut milk for its rich flavor and pumpkin seed milk out of curiosity!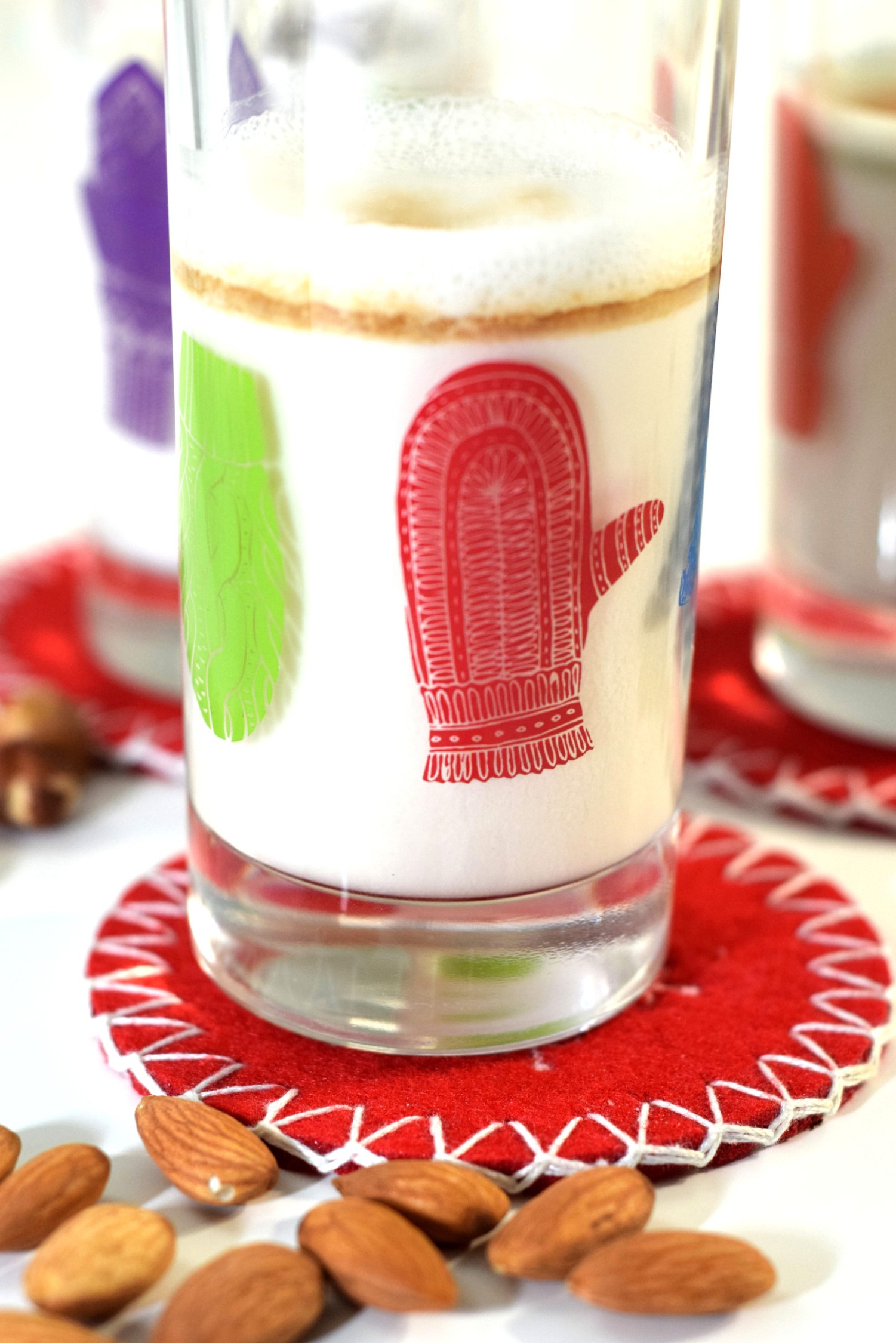 3 Homemade Nut Milk Recipes: makes ½ L (2 cups)
For Almond Milk with Vanilla:
1 cup raw almonds, soaked overnight
2 cups filtered water
organic vanilla extract to taste
For Pumpkin Seed Milk with Cinnamon:
1 cup raw pumpkin seeds, soaked overnight
2 cups filtered water
organic cinnamon to taste
For Hazelnut Milk with Powdered Dark Chocolate:
1 cup raw hazelnuts, soaked overnight
1 ½ cups filtered water
organic dark chocolate, finely grated or cocoa powder to taste
How to make:
Place nuts (seeds) in a bowl, cover abundantly with filtered water and let soak overnight.
On the next day, drain the nuts and rinse them thoroughly.
In a blender, combine soaked nuts (seeds) with filtered water and blend at high speed for 2 minutes.
Pour the mixture into a nut milk bag. Strain and press the milk into a container. If you aren't using it right away, you can store raw nut milk refrigerated in a closed container for a day or two.
Add your choice of toppings like vanilla, cinnamon or grated dark chocolate. Enjoy!
Cheers,
Natalie and Petr,
the Natural to Kitchen Island team